Indonesia the Second Most Country to send Umrah Pilgrims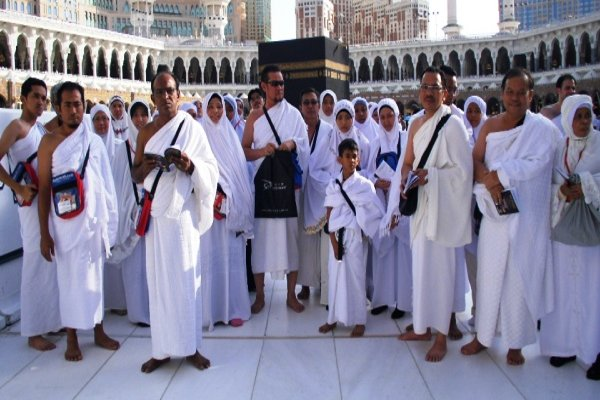 Riyadh, MINA – Indonesia ranks second as the country with the most sending umrah pilgrims to Saudi Arabia, but it occupies the top spot in dispatching hajj pilgrims, according to data released by the kingdom.
Pakistan remains at the top of the list with a total of 426,969 worshipers who arrived since the season began or three months ago. Indonesia ranked as runner up with 256,677 worshipers. Then, third place is India with 210,841 worshipers.
Saudi Arabia also released data on umrah pilgrims from a number of countries, such as 78,575 Malaysians, 70,303 Yemenis, 39,985 Algerians, 34,455 Turks, 29,852 Emirati citizens, 27,169 Bangladeshis, and 20,136 Jordanian citizens.
The Saudi kingdom has issued a total of 1,723,749 umrah visas to various countries. Of these, 1,348,161 pilgrims arriving in Saudi as many as 1,029,951 have returned to their respective homeland.
Presently, there are 318,210 worshipers still in the Kingdom. In detail, 224,095 worshipers were in Mecca and 94,115 worshipers in Medina.
Hajj and Umrah plays an important role in Saudi Arabia'stourism industry. The government aims to attract 15 million pilgrims and Umrah visitors every year by 2020, and 30 million pilgrims by 2030. (T/P2/RS2)
Mi'raj News Agency (MINA)