Indonesia Beauty Products Earns IDR 6,89 billion in Dubai Exhibition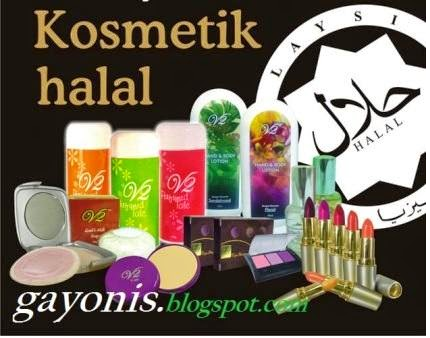 Jakarta, 24 Shaban 1437/31 May 2016 (MINA) – Indonesia's Cosmetic products succeed earning Rp 6,89 billion in the Dubai World Trade Centre exhibition, United Arab Emirates (UAE) which was held on 15-17 May 2016.
"Most of the visitors were interested in the eyelashes products, cosmetics, as well as natural products such as spa products from Indonesia. Total transactions during the exhibition recorded Rp 6,89 billion," said the Head of Indonesian Trade Promotion Center (ITPC ) Dubai, Gusmalinda Sari, in a press release received on Tuesday. Antara reported.
Gusmalinda expressed the needs of cosmetic products, hair care, and fragrance in the United Arab Emirates (UAE) is quite large.
The buyers in the exhibition not only from the UAE, but also from Russia, Armenia, Pakistan, and India.
"It is predicted in next 2018, the retail value for beauty and body care products in the Middle East and African countries are expected to reach $ 30 billion. It means that this regions to become the third fastest growing region in the world for the beauty sector," Gusmalinda explained.
Gusmalinda also encouraged Indonesian businessmen who are engaging in cosmetics, hair care, and fragrances to utilize the Beautyworld exhibition next year.
"It is very important to expand its business network in the UAE and the Gulf Cooperation Council (GCC), as well as Middle East and Africa region (MENA)," she said.
Based on Euromonitor report, the level of expenditure per capita population of the UAE to the body care products reached $ 1.64 trillion in 2015.
Based on the data, fragrance products recorded as the highest spending levels, which reached $ 423 million, followed by hair care products with $ 258 million, cosmetic products with $ 168 million, and skin care products reached $ 165 million.
"The Indonesian businessmen should be able to take advantage of these opportunities," said Gusmalinda.
The exhibition was followed by 1,500 participants from 60 countries all around the world. There were as many as 17 companies from Indonesia who participated in the exhibition and five were facilitated by ITPC and the Consulate General in Dubai, while 12 others participated independently.
(LP/ P008/R03)
Mi'raj Islamic News Agency (MINA)