INDIA MUSLIMS ANGRY OVER `EID HOLIDAY BAN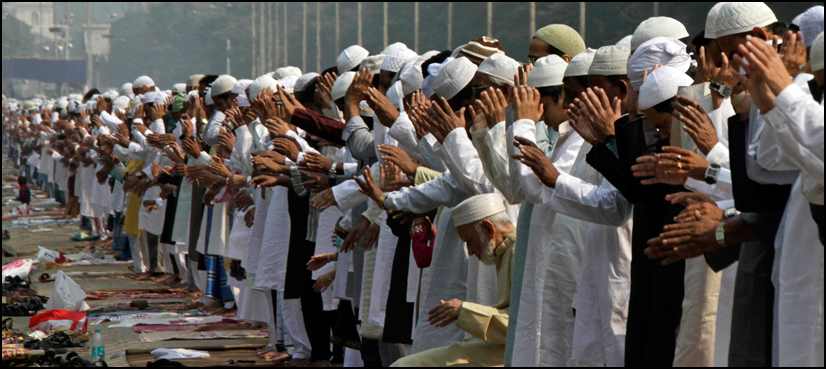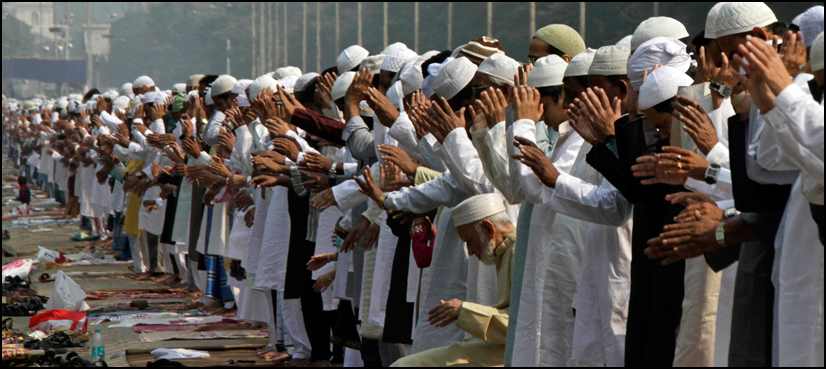 New Delhi, 1 Dzhulhijjah 1436/15 September 2015 (MINA) – As world Muslims prepare to celebrate `Eid Al-Adha this year, Indian Muslim students and teachers might be forced to stay in school after authorities in north Indian state of Rajasthan asked schools and colleges not to declare the day as public holiday.
"This is an unconstitutional and a very fascist order," Professor Salim Engineer of the Forum for Democracy and Communal Harmony told Ary News on Monday, September 14.
He argued that the government's move was a clear attempt at 'saffronization' of schools, the term used by critics to describe pro-Hindu moves.
The controversial order came as the government in Rajasthan ordered schools and colleges to prepare for blood donation camps on September 25, to mark the birth anniversary of Deen Dayal Upadhyaya, an icon of the ruling Bharatiya Janata Party (BJP) and its ideological mentor Rashtriya Swayamsevak Sangh (RSS) Hindu group.
Coinciding with the `Eid Al-Adha, the day usually deemed holiday, the decision was therefore issued to cancel the Muslims' holiday.
The order has upset Muslim groups, who threatened to go to court against the move to cancel the holiday.
Reacting to the increasing anger, the government announced that Muslim teachers will be allowed to take leave on that day if they wish, a decision that has not been put on paper yet by the government.
The controversial decision comes a few days after imposing a beef ban across India during `Eid Al-Adha.
Most of the BJP-ruled states have stricter laws against cow slaughter. Some states allow the slaughter of cattle with restrictions, while many others totally prohibit it.
`Eid Al-Adha, or "Feast of Sacrifice", is one of the two most important Islamic celebrations, together with `Eid Al-Fitr.
After special prayers to mark the day, Muslims offer unhiyah, a ritual that reminds of the great act of sacrifice Prophet Ibrahim and his son Isma`eel (may Allah's peace and blessings be upon them) were willing to make for the sake of God
Festivities and merriment then start with visits to the homes of friends and relatives.
Traditionally, everyone wears new clothes for `Eid, and the children look forward to gifts and the traditional `ediya (cash).
`Eid Al-Adha marks the end of annual hajj.
One of the five pillars of Islam, hajj consists of several ceremonies, which are meant to symbolize the essential concepts of the Islamic faith, and to commemorate the trials of Prophet Abraham and his family.
Every able-bodied adult Muslim who can financially afford the trip must perform hajj once in their lifetime. (T/P007/R03)
Mi'raj Islamic News Agency (MINA)