HUNDREDS PRAY OUTSIDE CLOSED MOSQUE IN BEERSHEBA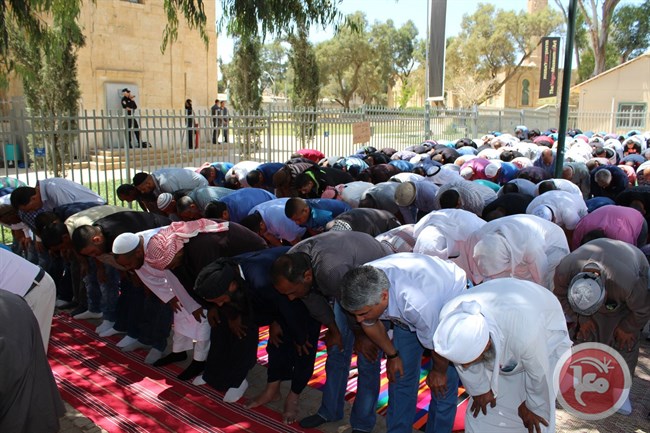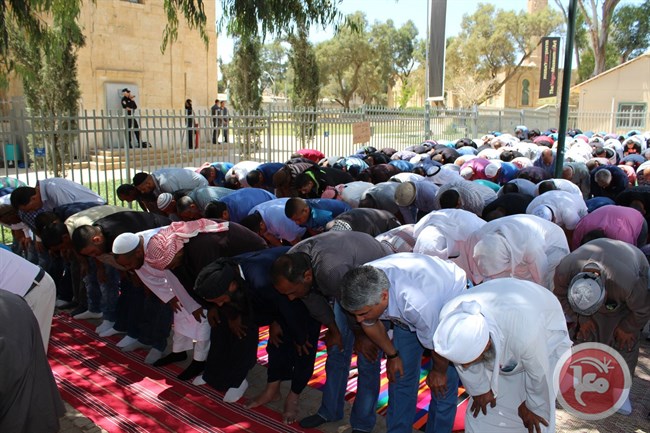 Beersheba, 13 Rajab 1436/2 May 2015 (MINA) – Some 250 Palestinians performed Friday prayers outside a mosque in Beersheba in southern Israel that Israeli authorities have kept closed since 1948.
The prayers came amid heavy Israeli police presence, with police sealing the roads leading toward the mosque.
The initiative was called for by Sheikh Hassan Abu Ubeid from al-Ramla along with a group of youths from al-Ramla, Lod and the wider Negev via social networking sites, Maan News Agency quoted by Mi'raj Islamic News Agency (MINA) as reporting.
Abu Ubeid told Ma'an: "We are here to continue what those who fought before us started in liberating our mosque. It is unreasonable that our mosque has been closed for 67 years and we stand still."
He added: "We will pray here every Friday until the mosque is liberated."
The Ottoman-era mosque was first closed to Palestinian worshipers in 1948, when it was used as an Israeli prison during the war that led to the creation of the Israeli state and that saw more than 700,000 Palestinians violently expelled from the state's new boundaries.
From the 1950s on, the mosque was designated a museum, which Palestinians had to pay to enter, leaving the area's 10,000-strong Muslim Palestinian community with nowhere to pray.
The community is composed primarily of local Bedouins whose ancestors survived the Israeli expulsions as well as Palestinian citizens of Israel who have moved to the city from other parts of the country.
Representatives of the community have long petitioned Israeli authorities to allow them to open the mosque for daily prayers, or at least once a week for Friday prayers.
However, the demands have been repeatedly rejected, and in 2011 the Israeli Supreme Court rejected a request for it to open as well, allowing the building to be transformed into a museum focusing on Islam.
One of the worshipers present on Friday said he was disappointed that thousands of worshipers had not come to take part in the prayers.
Aqel Abu Freih, from the Negev village of al-Araqib, said: "I remember when I finished the 10th grade I used to come to the mosque to pray and pay for a ticket to enter the mosque as a visitor and pray.
"Is it reasonable that a Muslim would have to pay to pray in the Israeli state in the 21st century?"
Hussein al-Ibra, from the Rahat City, called upon "Muslims in Beersheba and Negev to come to the mosque's compound every Friday to deliver a message to Israel that we are not giving up our mosque."
Sultan Abu Bakr, who attended the prayer with his children, said that "what made today's prayer special is that it was unbiased and not allied to any party." (T/P010/R03)
Mi'raj Islamic News Agency (MINA)