Four Secrets on Strong Quran Memorization of International MHQ Champion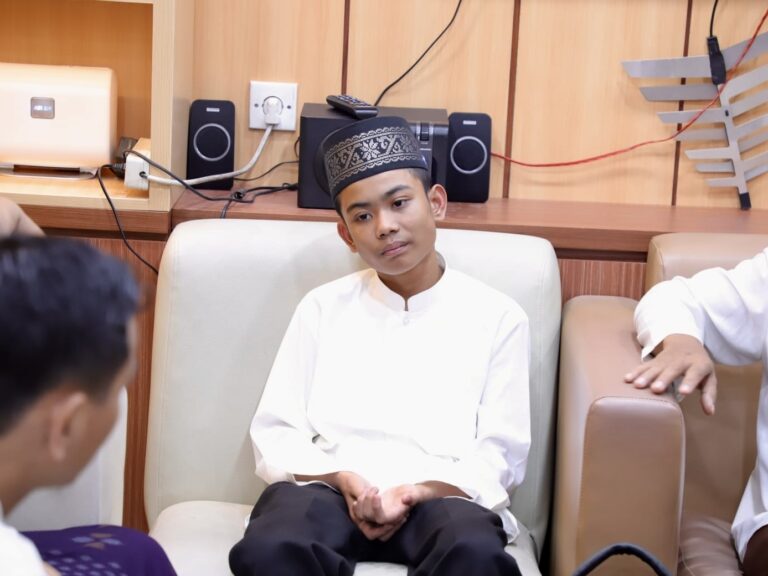 2nd Winner of the 2022 International MHQ held in Saudi Arabia, Zahran Auzan (photo: Special)
Jakarta, MINA – Becoming the winner of the International Quran Memorization Competition (MHQ) is not easy. Beside hard work, commitment, and discipline, strong memorization is the main key.
2nd Winner of the 2022 International MHQ held in Saudi Arabia, Zahran Auzan shared his tips on strong memorization. This 13-year-old boy reveals four tips he consistently uses to keep his memorization. 
Consistent
Auzan has been memorizing the Quran since a young age. His parents taught him how to read the Quran using the Iqro method when he was three years old. One year later, Auzan managed to memorize 5 juz and he succeeded in memorizing 30 juz of the Quran at 11 years old.
"Alhamdulillah, by Allah's permission, Auzan can do it. All praises to Allah," he said in Bimas Islam in Jakarta on Friday.
Be Happy and Enjoy the Process
Auzan said he memorized it happily and was not burdened with targets.  He also suggested hafizs to enjoy the process of memorizing the Quran.
"Memorize happily from one verse to the next. Do it consistently until you manage to memorize a surah and then the entire juz by Allah's permission. Enjoy the process," he said.
However, Auzan still memorizes with discipline and plays regularly and scheduled.
Parental Support
His success in memorizing the Quran is impossible to achieve without the support of his parents. His parents also accompanied and arranged Auzan's schedule in learning and memorizing it.
"Don't just give orders to children, but we as parents don't want to know how the children struggle. Even though we are not hafiz, we accompany and support Auzan directly so we know how hard memorizing the Quran is," said Ismuddin.
Repeating the Memorization
Memorizing the Quran must be repeated to keep it stronger in a hafiz's brain.
"Every day, Auzan always repeats the memorization of 7.5 juz per day so he completes the Quran every 4 days," said Auzan. (T/ri/RE1)
Mi'raj News Agency (MINA)