US FASHION MOGUL SUED OVER HIJAB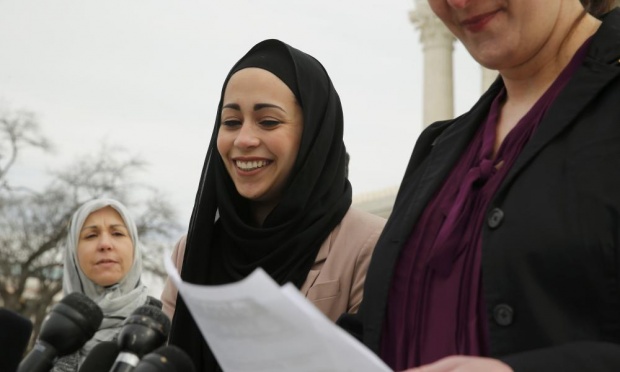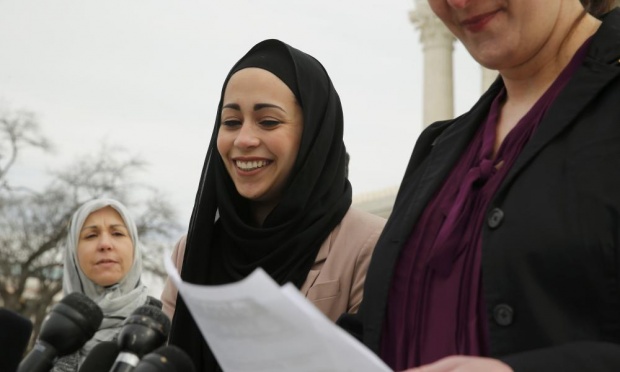 New York, 7 Jumadil Awwal 1436/26 February 2015 (MINA) – The US supreme court hears on Wednesday, February 25, the case of a young Muslim woman who was not hired by clothing retailer Abercrombie & Fitch for donning a headscarf, the case which succeeded in uniting Christian, Muslim, Jewish and other religious organizations in support of the young woman.
"This is an extremely important issue that affects people of many different religious faiths," Gene Schaerr, a lawyer representing 15 religious and civil rights groups in the case, was quoted by Detroit Free Press on Wednesday, On Islam quoted by Mi'raj Islamic News Agency (MINA) as reporting.
Samantha Elauf case dates back to 2008 when she applied for a job as Abercrombie & Fitch sales associate in Tulsa, Okla. Donning a headscarf, the then 17-year-old girl was rejected for failing to look like "model" employee according to the retailer "look policy."
Bringing her case to the US supreme court, the federal government charges that the retailer discriminated "when it intentionally refused to hire Samantha Elauf because of her hijab, after inferring correctly that Elauf wore the hijab for religious reasons."
Backed by the US Chamber of Commerce and other business groups, Abercrombie & Fitch contends that employers should not be forced to inquire about a job applicant's religion, for fear of appearing to discriminate.
In 2008, they note, Elauf never said she needed to wear the headscarf because of her Muslim faith. "Accommodating religious practices is not always straightforward, in large part because it can be hard to tell who wants or needs accommodation," the company's brief to the court says.
"It is generally the employee's or applicant's duty ask for an accommodation – not the employer's job to guess."
Islam sees hijab as an obligatory code of dress, not a religious symbol displaying one's affiliations. Abercrombie has repeatedly faced legal trouble because its discrimination policies. In September 2013, a federal judge in California ruled that the fashion mogul has violated work anti-discrimination laws when it fired a veiled Muslim woman, Hani Khan, from San Mateo store.
In a similar case in 2008, a Muslim woman said a manager at an Abercrombie & Fitch store in Milpitas, California, had written "not Abercrombie look" on her interview form and refused to hire her after she applied for a job.
In 2010, US authorities sued the company for discrimination over the incident. United States is the home to from 7-8 million Muslims. (T/P011/R03)
Mi'raj Islamic News Agenc y (MINA)