EUROPEAN CONFERENCE CALLS FOR BOYCOTTING ISRAELI PRODUCTS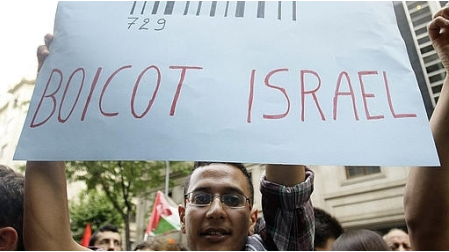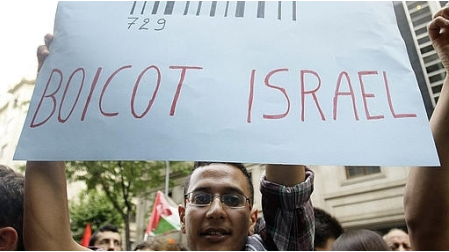 Paris, 10 Muharram 1436/3 November 2014 (MINA) – A European conference calling for boycotting Israeli products was held in Paris on Saturday. The conference was organized by " Euro Palestine " organization and the Union of Palestinian organizations and communities in the city.
Head of European Campaign to End the Siege on Gaza, Mazen Kehail, said that the conference witnessed a remarkable attendance from most of the European countries, in a clear reference to the growing solidarity movement with the Palestinian people and their cause, ALRAY, Palestinian Media Agency quoted by Mi'raj Islamic News Agecny (MINA) as reporting.
Kehail pointed out that the conference – which was held for the second time in six months- held a massage of the continuing support and advocacy for the Palestinian people in different ways, including boycotting the Israeli products "which dipped in the Palestinian blood ".
The conference mainly took a cultural and folkloric character where the Palestinian Arab Idol Mohammed Assaf performed a number of national songs.
A number of representatives of the International movement of boycotting Israel attended the conference, in addition to the personal assistant of the South African president Nelson Mandela and several European musical bands singing for Palestine.
The head of the European Campaign assured the continuing European solidarity actions with the Palestinian people as long as Gaza siege continued.
The separation policy between Gaza and West Bank, the continued building of the Apartheid and the storming of Jerusalem and Al Aqsa mosque. (T/P008/P3)
Mi'raj Islamic News Agency (MINA)