ERDOGAN WELCOMES 'CALL ON TERROR GROUP TO DISARM'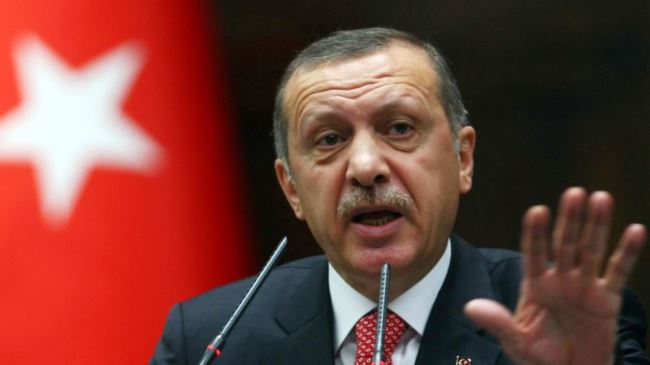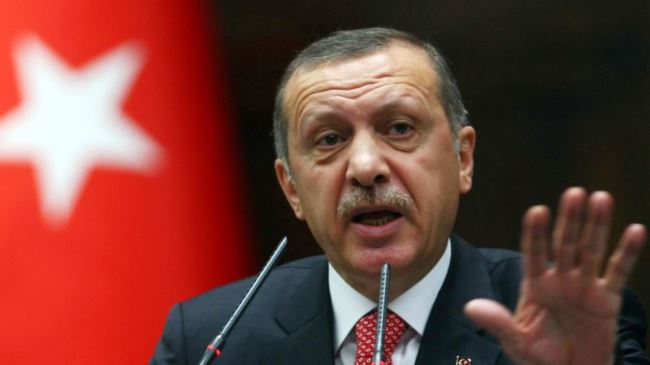 Istanbul, 11 Jumadil Awwal 1436/2 March 2015 (MINA) – A call towards disarmament of the Kurdistan Workers' Party, or the PKK, marks the realization of a key expectation of the Turkish government but what matters is implementation, said Turkish President Recep Tayyip Erdogan on Saturday.
"It is a call that began with the democratic process, with this national unity and brotherhood project, which now continues with the solution process," Erdogan said in Istanbul ahead of his departure for Saudi Arabia for official talks.
Sirri Sureyya Onder from the pro-Kurdish Peoples' Democracy Party, or HDP, announced – after Friday's meeting between HDP lawmakers and government officials, including Deputy Prime Minister Yalcin Akdogan – the call for the group to hold a congress in spring this year to make the historic decision to lay down arms, Middle East Monitor (MEMO) quoted by Mi'raj Islamic News Agency (MINA) as reporting, Monday (2/3).
"Calls are nice, but what matters is the implementation," said Erdogan and expressed hope that the parties would offer their support towards making the plan work.
"Will this implementation be launched ahead of June general elections?" asked Erdogan and said earlier calls on the eve of elections had failed, such as last year's August presidential elections and March local elections.
Erdogan also said the side which should lay arms would be PKK, and rejected a possible expectation from Turkish security forces to disarm as part of the solution process, calling it "pure imagination."
"Weapons are instruments for security forces – who live with them – and the purpose of those weapons is to maintain peace and security. It is nonsense to call on Turkish soldiers and police to lay down arms," he said.
The success of the solution process depends on the implementation phase, Erdogan said, which was about laying down arms. "From the moment that the arms are laid down, the peace and welfare will develop much better," he said.
The president also slammed the leader of the HDP, Selahattin Demirtas, for his criticism for the government's "hopeless" policies over the country's solution process, and said that various statements came from the HDP group and that party figures did not have a well-established common line.
Meanwhile, Kemal Kilicdaroglu, the leader of main opposition Republican People's Party, or CHP, also welcomed the call for disarmament, saying: "Peace cannot be maintained under the shadow of arms. If the disarmament happens, we will really be happy.
"We've said many times that this issue would not be solved with security measures, but with democracy and freedom," he added.
The solution process was officially launched in 2013 to end the decades-old conflict with the outlawed terrorist group in the country's eastern and southeastern regions.
The PKK has fought for an independent Kurdish state since 1984, and its terrorist attacks have claimed around 36,000 lives in Turkey. Turkey, the US and the European Union list the PKK as a terrorist organisation. (T/P002/P3)
Mi'raj Islamic News Agency (MINA)