DENMARK MUSLIMS IN SUPPORT OF AL-AQSA MOSQUE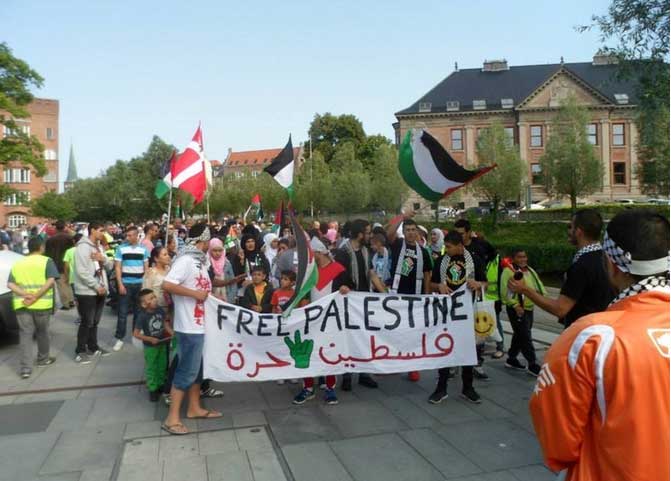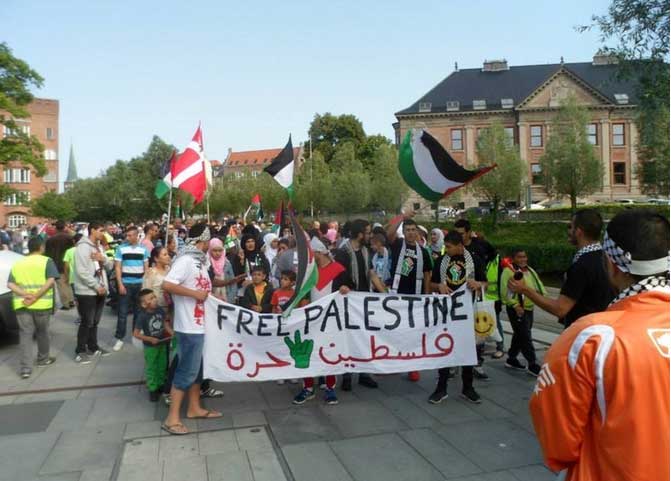 Kopenhagen, 9 Muharram 1436/2 November 2014 (MINA) – Hundreds of Muslim and Danish pro-Palestine took to the Aarhus streets of Denmark to voice their firm rejection of Israel's sacrilegious assaults against Muslims' al-Aqsa Mosque and the holy city of Al Quds.
The marchers flocked in the Bazar Vest square in Brabrand town, west of Aarhus, yelling such slogans as "Oh al-Aqsa, we're here for you" and "Jerusalem is worth our souls," Palestinian Information Center (PIC) quoted by Mi'raj Islamic News Agency (MINA) as reporting, Sunday.
Head of the Federation of pro-Palestine association, Redwan Mansour, hailed the steadfastness and vigilance maintained by Jerusalemites in the face of Israel's terrorism.
"The Israeli occupation is seeking ways to judaize occupied Jerusalem, set up the alleged temple, and impose a spatio-temporal division on al-Aqsa, as has already been the case in al-Khalil's Ibrahimi Mosque," he said.
Mansour called on the pro-Palestine masses to partake in more solidarity campaigns until the Israeli occupation disappears once and for all.
Meanwhile in another development related to international solidarity with the Palestinian people, Venezuela's President Nicolas Moros on Saturday announced a decision to provide 1,000 scholarships for Palestinian students for the academic year 2015-16 as part of a pro-Palestine solidarity move.
The Palestinian ambassador to Caracas, Linda Sobh, reiterated the embassy's commitment to cooperate with the Palestinian ministries of Foreign Affairs and Higher Education to smooth the enrollment of projected grant beneficiaries at Venezuelan universities.(T/P008/R03)
Mi'raj Islamic News Agency (MINA)