UN DECRIES ISRAEL'S UNLAWFUL ADMINISTRATIVE DETENTION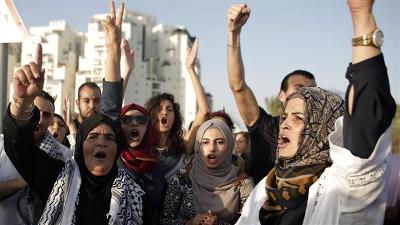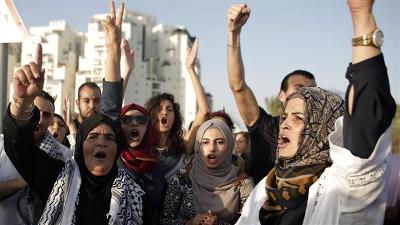 Al-Quds, 5 Dhulqo'dah 1436/20 August 2015 (MINA) –The UN says Israel's use of administrative detention and the force-feeding of prisoners on hunger strike threaten to deteriorate an "already-precarious human rights situation" in Palestine.
Addressing the Security Council on Wednesday, UN political affairs chief Jeffrey Feltman said the United Nations has consistently opposed the "use of prolonged administrative detention."
He added that such actions are "Incompatible with international human rights standards."
The so-called administrative detention is a manner of imprisonment without trial or charge that allows Israel to incarcerate Palestinians for up to six months. The detention order can be renewed for indefinite periods of time. Press Tv quoted by Mi'raj Islamic News Agency (MINA) as reporting.
Feltman also slammed a recent lethal Jewish settler attack on a Palestinian home in the occupied West Bank, and called on Israel "to promptly bring the perpetrators of this heinous act to justice." "Such violence is possible because of the environment created as a result of Israel's decades-long policy of illegal settlement activities."
He censured Israel's recent decision to authorize force-feeding of hunger striking prisoners and toughen penalties for Palestinians throwing stones at vehicles.
Last month, Israel's parliament imposed tougher penalties of up to 20 years prison for people throwing stones at vehicles and roads and authorized force-feeding of prisoners on hunger strike.
"Careful consideration should be placed on addressing the underlying human rights concerns which lead prisoners to such extreme protests, including prolonged administrative detention," Feltman said.
On July 31, a large fire broke out after settlers threw firebombs and Molotov cocktails into two Palestinian houses in the town of Duma, located 25 kilometers (15 miles) southeast of Nablus. Palestinian toddler Ali Sa'ad Dawabsheh was burned to death in the incident.
Sa'ad Dawabsheh, Ali's 32-year-old father, died at Soroka Medical Center in Biʾr as-Sabʿ (Beersheba), located 115 kilometers (71 miles) southeast of Tel Aviv, early on August 8.
Israel's high court has suspended an administrative detention order on hunger striking prisoner Mohammed Allan on the condition that he remains under hospital care until a decision is reached on his situation.
"Due to the petitioner's medical condition he will remain in intensive care," the ruling said.
Allan who had been in a coma for several days following over 60 days of hunger strike regained consciousness on Tuesday and vowed to resume his hunger strike if Israel did not determine the outcome of his case within 24 hours.
Palestinians in Israeli jails regularly go on hunger strike in protest to both the unfair administrative detention policy as well as the harsh prison conditions in Israeli jails.
Earlier on Wednesday, in solidarity with Allan, French activists and members of the pro-Palestinian organization Euro-Palestine took part in a protest staged outside Foreign Office in France's capital Paris. "Israel get out of Palestine, it isn't yours," chanted some of the protesters. (T/PO2/RO6)
Mi'raj Islamic News Agency (MINA).