Death Toll of Flash Floods in Libya Reaches 2,000 People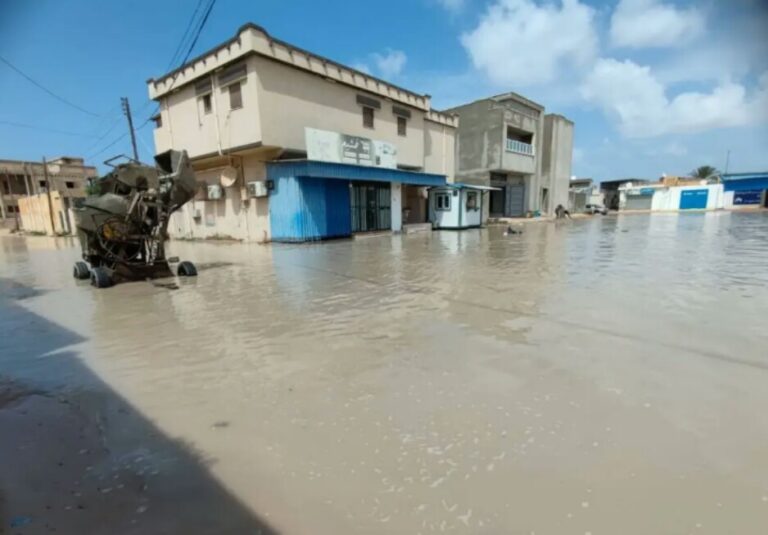 Derna, MINA – Authorities in eastern Libya reported that at least 2,000 people were killed and thousands more were missing following a heavy storm and rain hitting the city of Derna, the second largest city in the country.
Ahmed Mismari, a spokesman for the Libyan National Army (LNA) which controls eastern Libya, said in a televised press conference that the disaster occurred after the dam above Derna collapsed, then "washed the entire neighborhood and its residents into the sea".
Mismari said the number of missing people reached 5,000-6,000 people.
On Monday, the head of the Red Crescent aid group in the region reported that the death toll in Derna had reached 150 people and it was estimated that it would reach 250 people.
Libya is politically divided between east and west. Public services in the country have been devastated since a NATO-backed uprising broke out in 2011 that sparked years of conflict.
The internationally recognized government in Tripoli does not control the eastern regions of the country.
In Tripoli, the three-member Presidential Council that serves as head of state in the divided country asked for help from the international community.
"We call on fraternal and friendly countries as well as international organizations to provide assistance," the presidium said.
Osama Hamad, head of the eastern region's government, told local television that more than 2,000 people were killed and thousands more were missing. (T/RE1/P2)
Mi'raj News Agency (MINA)