CHINESE UNIVERSITY BANS HIJAB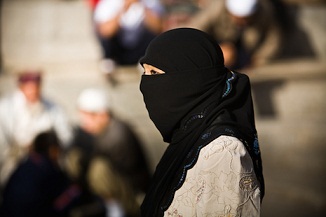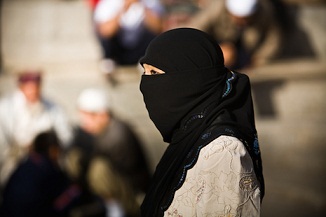 Beijing, 24 Rajab 1436/13 May 2015 (MINA) – A university in central China city of Xian has imposed a new ban on Muslim students' hijab, ordering them to remove the religious attire inside the campus.
"The headscarf ban has spread to all Muslim students of various ethnic groups, including the Uyghur, Kazak and Hui people," a student who spoke on condition of anonymously said, On Islam quoted by Mi'raj Islamic News Agency (MINA) as reporting.
"The authorities claimed that the ban was released by the Ministry of Education," the student added.
News about a hijab ban in Shaanxi Normal University in Xian, a city with a large Islamic population, first appeared in April when reportedly nine female Muslims were told to remove their veils.
Reports later said that the university issued a notice banning Islamic headscarves earlier this month.
Another male student was also reportedly accused of  illegal preaching after he was caught reading the Qur'an in a cafeteria at the same university last month.
"We accept their customs. But our bottom line is that we do not allow students to engage in religious activities," Li Chenzi, a university official, wrote on the Chinese question-and-answer website Zhihu.com yesterday after debate over the ban went viral.
Xian has traditionally seen few restrictions on its multi-ethnic population which includes at least 50,000 minority Hui Muslims, many of whom live in the narrow streets around the city's Great Mosque, the oldest in China.
Authorities in restive Xinjiang outlawed Islamic veils from all public places at the start of the year
Similar crackdown was imposed in Kashgar last March when authorities boasted that a number of "outlaws blinded by religious extremism" had been sentenced for wearing burqas, or full-face veil.
Since April 2014, authorities of Xinjiang started offering cash rewards to informants who report on their neighbors for growing beard.
Earlier this month, a top communist party leader in Kashgar warned against donning the Islamic headscarf, describing the city as a frontline in its battle against extremism.
Earlier in December, China banned the wearing of Islamic veiled robes in public in Urumqi, the capital of the province of Xinjiang.
The law in the predominantly Muslim region came as Beijing intensified its so-called campaign against religious extremism that it blames for recent violence. (T/P006/NMT)
Mi'raj Islamic News Agency (MINA)