CANADA MUSLIMS DEFEND FAITH AGAINST TERROR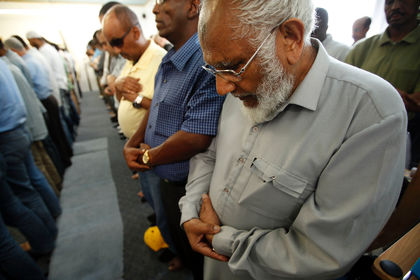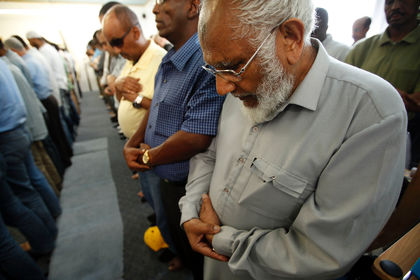 Ottawa, 15 Rabi'ul Akhir 1436/5 February 2015 (MINA) – Recent terror charges against some Ottawa Muslims have sent alarm bells among members of the religious minority, rejecting those charged for giving their peaceful religion a bad image in the Canadian society.
"We believe they are not Muslims and are abusing the name of Islam, our teachings are based on love and saving lives. We are told to be people of compassion and love," Syed Zaidi, a Muslim leader in Ottawa, told Toronto Sun.
"We love this country, and we need to give positive energies to the community," he added, On Islam quoted by Mi'raj Islamic News Agency (MINA) as reporting.
Like other Ottawa Muslims, Zaidi was affected by the latest terror-related charges issued on Tuesday against Ottawa's Khadar Khalib, John Maguire and Awso Peshdary.
For them, the arrested members of the community would not be allowed to define their faith.
"It's becoming very painful to watch, "It makes me feel sick because they're brainwashed," Zaidi said.
"Things are deteriorating somehow. We need to design a system with our government so our youth aren't brainwashed," he explained.
Adam Gilani, the former president of the Muslim Student Association at the University of Ottawa, said the recent arrests were a result of fruitful cooperation between Muslims and security authorities.
"They've responded to this and they're actively working with RCMP to get at the root causes," he said.
"It's a long-term thing, and will take a few years for meaningful strategies to see results."
Muslims are the fastest growing religious community in Canada, according to the country's statistical agency, Statistics Canada.
Canada's Muslim population increased by 82 percent over the past decade to more than 1 million in 2011. Muslims now represent 3.2 percent of Canada's total population.
The religious minority has been cooperating for years with law enforcement authorities to fight radicalization.
Yet, a new anti-terror bill suggested by Canada's Prime Minister Stephen Harper has been criticized by civil liberties associations and Muslims who raised concerns about being "unfairly" targeted under the new measures.
Under the legislation, the powers of the Canadian Security Intelligence Service (CSIS) will be expanded to include detaining terror suspects without charge for up to seven days and blocking bank transactions.
The CSIS will also have power to cancel someone's flight, cancel someone's flight and punish encouraging terrorism with prison sentences up to five years.
The government has been working on the controversial bill since the dual attacks in Ottawa and Saint-Jean-sur-Richelieu last year, which led to unprecedented levels of anti-Muslim attacks in Canada and several mosque arsons and vandalizing.
Last week, an Islamophobia monitoring group has warned that the biased media coverage fosters divisions and racism in the French speaking province of Quebec, especially following Paris attacks that victimized Muslims cross Europe.
The Collectif Québécois Contre l'Islamophobie, has documented more than 123 Islamophobic attacks since Charlie Hebdo attacks earlier this month. (T/P011/R04)
Mi'raj Islamic News Agency (MINA)