CANADA MUSLIMS CRITICIZE NEW TERROR BILL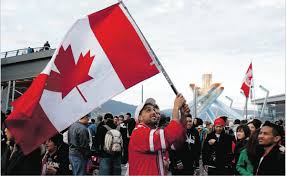 Bradford, 11 Rabi'ul Akhir 1436/1 February 2015 (MINA) – A new anti-terror bill suggested by Canada's Prime Minister Stephen Harper has been criticized by civil liberties associations and Muslims who raised concerns about being "unfairly" targeted under the new measures.
"We've heard from officers that they're more concerned about behaviors, behavior patterns and it's based on that they will form a profile and that's really nice to hear," Aasim Rashid, director of religion at the British Columbia (BC) Muslim Association, told CTV Vancouver on Friday, January 30.
"However, it seems if you have a certain last name or a certain first name, you're already being treated in a certain way by the system and that is a concern." he said, OnIslam quoted by Mi'raj Islamic News Agency (MINA) as reporting.
Muslim concerns followed proposing a new legislation that will criminalize encouraging terror against the country, including online threats.
"We're in a world that's becoming increasingly unsafe," said the Prime Minister in a speech Friday.
Under the legislation, the powers of the Canadian Security Intelligence Service (CSIS) will be expanded to include detaining terror suspects without charge for up to seven days and blocking bank transactions.
The CSIS will also have power to cancel someone's flight, cancel someone's flight and punish encouraging terrorism with prison sentences up to five years.
"We cannot tolerate this any more than we tolerate people that make jokes about bomb threats at airports," Harper said, BBC reported.
"Anyone engaging in that kind of activity is going to face the full force of the law in the future."
Despite expressing fears over the new bill, the BC Muslim leaders welcomed punishing extremists who commit crimes in the name of religion.
"Jihadist terrorism is not a future possibility, but a present reality," said Harper.
Muslims make around 2.8 percent of Canada's 32.8 million population, and Islam is the number one non-Christian faith in the country.
A recent survey showed that the overwhelming majority of Muslims are proud to be Canadian, and that they are more educated than the general population.
Misguided
Opposing the new bill, the British Columbia Civil Liberties Association considered it "misguided" and "likely unconstitutional", warning that it would create more problems than solutions.
"This is really a laundry list of the worst security notions that we are gathering globally," BC Civil Liberties Association Policy Director Michael Vonn said.
"We're not having an appropriate discussion about any one of them. And they're being crammed into an omnibus bill and the big worry is that we're going to hurt Canadians in the name of 'protecting them'."
According the BC Muslim leader Rashid, the government should shift its anti-terror strategies to prevention through "education".
"That is where radicalization needs to be stopped," Rashid said
"The laws and certain measures are always necessary but what we're dealing with is youth being exposed to messages and going through a kind of internal change."
The government has been working on the controversial bill since the dual attacks in Ottawa and Saint-Jean-sur-Richelieu last year, which led to unprecedented levels of anti-Muslim attacks in Canada and several mosque arsons and vandalizing.
Last week, an Islamophobia monitoring group has warned that the biased media coverage fosters divisions and racism in the French speaking province of Quebec, especially following Paris attacks that victimized Muslims cross Europe.
The Collectif Québécois Contre l'Islamophobie, has documented more than 123 Islamophobic attacks since Charlie Hebdo attacks earlier this month. (T/P011/R04)
Mi'raj Islamic News Agency (MINA)