CAMEROON SHUTS MOSQUES, ISLAMIC CENTERS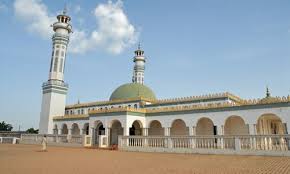 Cameroon, 12 Shawwal 1436/28 July 2015 (MINA) –  Cameroonian authorities have ordered all mosques and Islamic centers be shut in northern parts of the west African country, following a sharp increase in suicide bombing attacks.
"They should have better solutions to their problems. Why is that governor chasing the wrong horse?" asked 70-year-old Aladji Haman from the Maroua central mosque, On Islam quoted by Mi'raj Islamic News Agency (MINA) as reporting.
Announcing the decision on Sunday, the northern Cameroon temporarily closed its mosques and Islamic schools.
The decision was said to be part of a set of measures intended to increase security after several terror attacks in the region, triggered by the country's war on Boko Haram.
In addition to the closures, young beggars were ordered to vacate the streets as all recent suicide bombers have been children.
Gov. Midjiyawa Bakari said the new rules were a response to two incidents in the past week, referring to two suicide attacks by two girls which resulted in killing 31 and wounding tens of people.
Though no group claimed responsibility for the attacks, finders were pointed as militant group Boko Haram.
According to the CIA Factbook, Muslims constitute about 20 percent of Cameroon's total population of 20.5 million.
Most of them live in northern Cameroon and hail from major tribes such as the Fulani and the Peuhl.
Boko Haram, a Hausa term meaning Western education is sinful, is loosely modeled on Afghanistan's Taliban.
The militant group says it is fighting enemies who have wronged its members through violence, arrests or economic neglect and corruption.
More than 13,000 people are thought to have died since Boko Haram began its insurgency in 2009.
Boko Haram has escalated its six-year-old campaign to impose Islamic law on Nigeria, Africa's biggest economy and largest oil-producing nation.
The fighting has drawn in neighboring countries including Chad, Niger and Cameroon, as the militants broadened their border targets. (T/P006/R04)
Mi'raj Islamic News Agency (MINA)