Bulgarian town bans full-face veil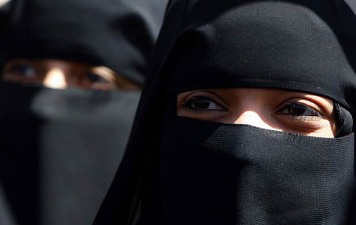 Pazardzhik, Bulgaria, 21 Rajab 1437/29 April 2016 (MINA) – The town council of a southern Bulgarian town Pazardzhik has banned Muslim women from wearing  niqab (full face veil). The council said that the move is aimed at preventing tensions from flaring up in the communities and boosting security, according to media reports.
The ban which is the first of its kind in the Balkan country, was backed by 39 out of 40 councillors. It will come into force in all administrative institutions, schools, shops and on the streets, according to IINA reports as received by Mi'raj Islamic News Agency (MINA).
The council justified the measure by saying that a veil impeded identification. Fines of 300 leva (150 euros, $175) can be levied, rising to 1,000 leva for repeat offenders.
Bulgaria's centuries-old Muslim community, dating back to conversions during Ottoman times, makes up around 13 percent of the 7.4-million population of mainly Orthodox Christians.
Muslim women in Bulgaria generally wear just a simple scarf to cover their hair, but recently there has been a rise in the number of women from Pazardzhik's Roma Muslim minority wearing the niqab.
The phenomenon has since spread to small numbers of women in at least three other Roma communities. Roma make up just under 10 percent of Bulgaria's population, around a third of whom are Muslim.
France and Belgium have in recent years both banned the wearing of the niqab in public.(T/R04/R03)
Mi'raj Islamic News Agency (MINA)