BRUSSELS HOSTS CONFERENCE ON ISLAM AND CONTEMPORARY ETHICAL DILEMMAS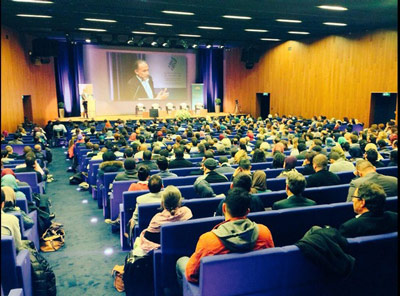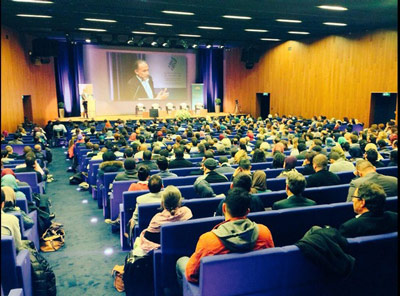 Brussels, 25 Jumadil Awwal 1436/16 March 2015 (MINA) – The third Annual International Conference on Islam and Contemporary Ethical Dilemmas was concluded in the Belgium capital Brussels on Sunday.
Renowned researchers and academics from within Belgium and a number of European and other countries around the world attended the two-day conference, which focused on presenting an insight on Islam and global ethics, according to media reports.
The conference, which began Saturday, was organized by the Research Center for Islamic Legislation and Ethics (CILE), in collaboration with the European Muslim Network (EMN), International Islamic News Agency (IINA) quoted by Mi'raj Islamic News Agency (MINA) as reporting.
In his speech titled "Global Ethics and Applied Ethics," Dr Tariq Ramadan, director of the research center for Islamic legislation and ethics (CILE), presented an overview of three main sources of Islamic ethics, which are jurisprudence (fiqh), philosophy-theology and Sufism, in a bid to help audience understand how ethical values and principles are produced from within.
Dr. Ramadan urged Muslims to go deeper in understanding the objectives of Islam, and not just stop at the level of Fiqh. He gave examples from the rich Islamic heritage of early Muslim scholars like Al-Ghazali, Averroes and other leading Muslim intellectual scholars who were pioneers in these fields.
He emphasized that the higher objective for a Muslim is to reach the state of peace, in order to become an agent of peace in society and for fellow human beings. Dr. Ramadan added that Prophet Muhammad (PBUH) was described in the Qur'an as being mercy to the entire humanity. He also urged Muslims to engage in a critical dialogue in order to be able to regain their leading intellectual and scientific position in today's world.
This year's conference focuses on four main areas: Islam & Science, Economics & Finance, Islamic Discourse and Gender Issues. The first panel of the day discussed the topic of "Islam, Science and Evolution", to debate the concrete example of the challenge of Evolutionism for Muslims.
Four experts on the topic, including Dr. Muzaffar Iqbal from Canada and Dr. Damian Howard from the UK, exchanged their views on the Theory of Evolution and how it relates to faith, including the Muslim and Catholic faiths, which was followed by a heated dialogue with the audience. The second main panel in the afternoon focused on ethics in Economics and Finance.
Dr. David Vines from the UK gave the second keynote speech of the day, which was titled "Restoring Trust in the Financial Services Industry" where he talked about ethical problems, which were partly responsible for the global financial crisis of 2007.
This was followed by a panel on Economics and Finance, where Dr. Vines joined leading Muslim experts in Islamic Finance in a discussion on the main ethical issues facing humanity. Another discussion on economy included the real meaning of riba (usury) in Islam and the issue of Islamic finance and the Islamic economic model.
The conference concluded on Sunday, with two more keynote speakers, including Dr. Karen Armstrong from the UK, and two panels on Islamic Discourse and Gender Issues. (T/P011/P3)
Mi'raj Islamic News Agency (MINA)