AUSSIE MUSLIM CRICKETER DISPELS MISCONCEPTIONS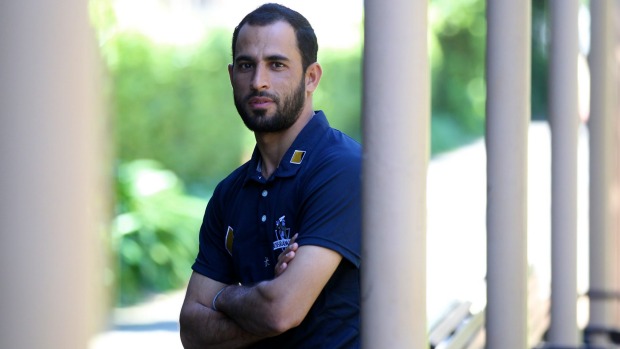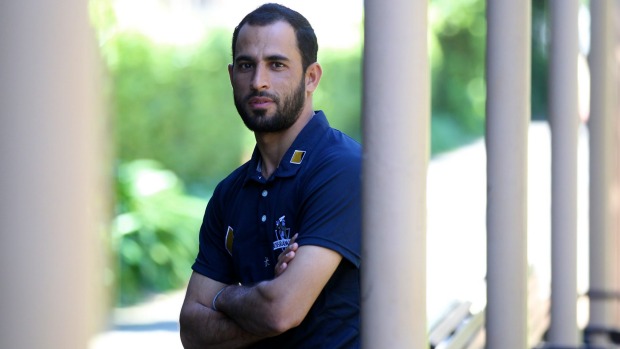 Sydney, 15 Sha'ban 1436/2 June 2015 (MINA) – Making it to the coveted Australian Test Squad to tour the West Indies and England in 2015, Australian Muslim spinner Fawad Ahmed Khan said he hopes to be an ambassador of his religion by showing the true image of Islam.
"I would like to engage more with the non-Muslim community to spread a message about being a Muslim, being an athlete and representing Australia, and how we can live together and how sports can bring us together," Ahmed told The Sydney Morning Herald on Monday, June 1.
The Pakistani-born cricketer aims to correct the image of his religion while making his test debut for Australia on June 3, when he will play against West Indies in a two-test series, On Islam quoted by Mi'raj Islamic News Agency (MINA) as reporting.
Ahmed, 33, believes that his debut will reflect the true meaning of Islam, as Islamophobia soars after the latest terror attacks committed in the name of the faith.
"I would say this is my duty to do that, to play that role especially when we see that stress in the community around the country like after the Sydney siege," Khan said.
"There is a lot of misunderstanding in the community so I would love to play my role and be a part of that.
"We are representing 1.7 billion Muslims in the world rather than those few thousand people … Whatever they are called, terrorists or whatever.
"I would love to represent that 1.7 billion people and to be a role model for all Muslims, and to connect with the people about how we can live together in this beautiful country," Ahmed added,
Born in 1982, the Muslim spinner is an asylum seeker who came to Australia in 2010 after being accused of promoting "western values" in the Islamic country.
After joining the Kangaroo squad in August 2013, the Muslim spinner played 3 One Day Internationals (ODIs) and 2 T20 for the national side.
"Judged on Performance"
Khan is a devout Muslim who leaves the field to pray and fasts during Ramadan.
"I'm so happy in Australia, it's my country now and I chose this country. I'm so pleased and honored to be living in this country," he said.
Nevertheless, the player knows that he will be judged on "performance not prayer time."
"People may admire you in a different way but for me I have to perform well on the field as well to justify my selection," Khan added.
"That's the main thing. There is a story behind every single person. Definitely I have to perform to justify my selection."
Speaking about his birthplace, Khan hailed the revival of the game, cricket, in Pakistan.
"I think it's great news (the Zimbabwe tour), especially for Pakistan and for the world of cricket. It's good for the future of Pakistan cricket and it's good for the world of cricket," Khan said.
"I'm so happy about it. Hopefully more teams can visit Pakistan in the future and they can produce a safe environment for the visitors."
In post 9/11-era, Australian Muslims have been haunted with suspicion and have had their patriotism questioned.
A 2007 poll taken by the Issues Deliberation Australia (IDA) think-tank found that Australians basically see Islam as a threat to the Australian way of life.
A recent governmental report revealed that Muslims are facing deep-seated Islamophobia and race-based treatment like never before. (T/P011/R04)
Mi'raj Islamic News Agency (MINA)