Ashrawi Praises Germany's Stance against Illegal Israeli Settlements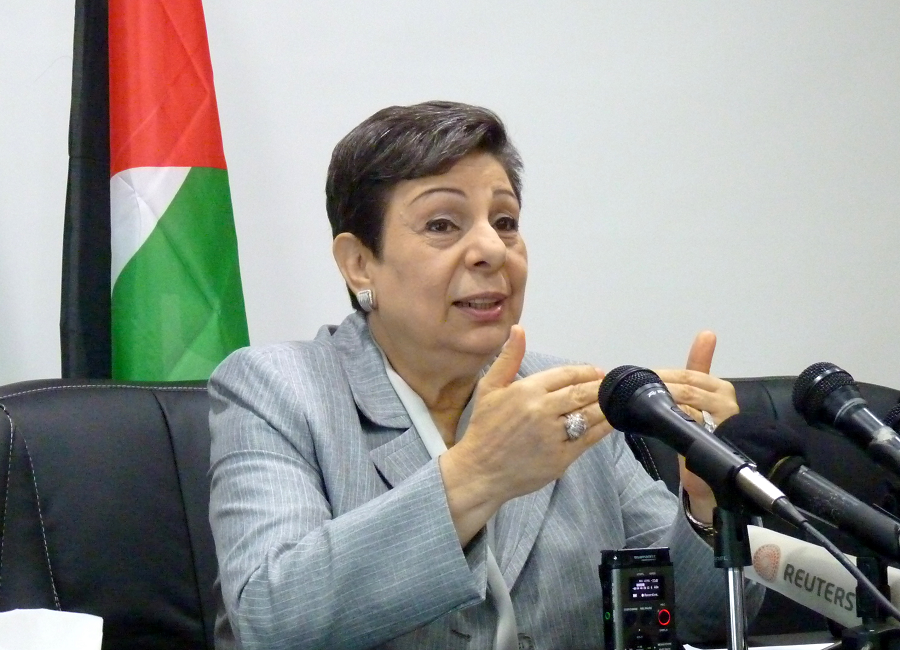 Ramallah, MINA — PLO Executive Committee Member Hanan Ashrawi expressed her appreciation to the German government for its stance against the illegal settlement enterprise and on occupied Jerusalem and its positive voting record at the United Nations, as well as its increased financial contribution to UNRWA, WAFA reported.
Ashrawi traveled to Berlin, Germany, where she gave a lecture at the Ibn Rushd Fund for Freedom of Thought entitled, "Peace in Palestine – can this dream still come true?" on October 18.
Following her talk, Ashrawi was joined by Ruth Fruchtman, author and co-founder of 'Jüdische Stimme für gerechten Frieden in Nahost,' the German chapter of The Jewish Voice for a Just Peace in the Middle East, and Housammeden Darwish, a member of the Ibn Rushd Advisory Committee.
In the presence of diplomats and academics, Ashrawi also participated in a seminar organized by the BMW Foundation Herbert Quandt, the Ibn Rushd Foundation and Al-Tawila on October 19. Her presentation focused on the deteriorating conditions on the ground and Israel's willful destruction of the two-state solution and the prospects for peace and stability, as well as future Palestinian developments and moves in the international arena
In addition, Ashrawi conducted several meetings, including one with Director-General for Africa, Latin America, Near and Middle East of the German Ministry of Foreign Affairs Philipp Ackermann on October 19.
Ashrawi reportedly urged Germany to provide support to the hospitals in East Jerusalem.
The discussion focused on the latest political and regional developments, and Ashrawi stressed the detrimental impact of the U.S. administration's reckless and disastrous moves and how they have emboldened Israel to continue with its egregious violations of international law and Palestinian human rights.
In that view, Ashrawi stressed the importance of multilateral intervention and the urgent need for a rapid and collective European effort to end the military occupation and to rescue the chances for a just peace.
Both sides also reaffirmed their commitment to forging enhanced relations between both Palestine and Germany.
Ashrawi was accompanied by Palestinian Ambassador to Germany Khouloud Daibes for the duration of her visit to Berlin. (T/RS5/RS1)
Mi'raj Islamic News Agency (MINA)