As 613 Times Israel Prohibits the Call to Prayer at Ibrahimi Mosque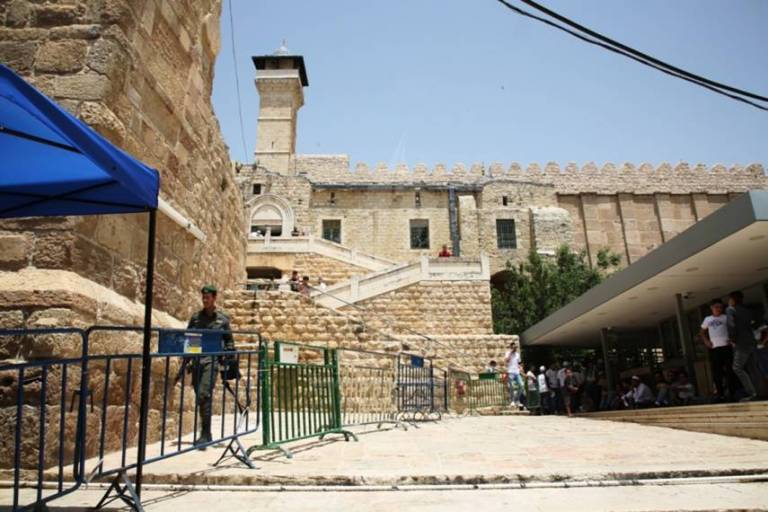 Hebron, MINA – The Palestinian Ministry of Waqf and Religious Affairs stated in its annual report that Israeli settlers, police and soldiers raided the Al Aqsa Mosque 262 times in 2022. This violation was compounded by the fact that the Israeli army prevented the call to prayer at the Ibrahimi Mosque in Hebron 613 times.
The report explains that Israeli troops and settlers increased their attacks on the Al Aqsa Mosque with more than 48 thousand settlers raiding the area 262 times during 2022. Dozens of murabiteen or Palestinian men and women guarding Al Aqsa were also forced out of the mosque and prevented from entering.
As Reporting from Middle East Monitor on Monday, the Israeli occupation authorities requested to prevent the call to prayer at the Ibrahimi Mosque 613 times and close the mosque for 10 days.
The occupation forces continued to build lifts in the mosque to allow easier access for settlers, raised the Israeli flag and candlesticks on its roof, and held loud parties while Palestinians were prevented from accessing the mosque.
The ministry added that 24 mosques in the West Bank were targeted by Israeli settler attacks, including storming mosques, burning them, or destroying them. The report states Israeli settlers held Talmudic prayers at more than 20 Islamic sites and raided 12 graves during 2022.
The Ibrahimi Mosque refers to the name of the Prophet Abraham, who lived in Hebron about 4,000 years ago. The father of the prophets chose Hebron as the burial place of his wife Sarah, himself, his son the Prophet Isaac, and his grandson Prophet Ya'qub. (T/RE1)
Mi'raj News Agency (MINA)