As 310 Death Toll of Sri Lanka Bomb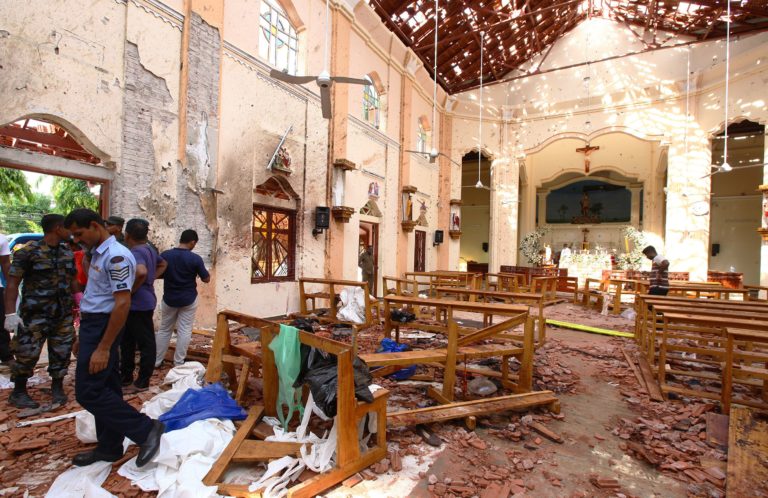 One of the churches that has been hit by a bomb attack in Sri Lanka on Easter Sunday, April 21, 2019. (Image: USA Today)
Colombo, MINA – The death toll in the Easter Sunday bombing in Sri Lanka has increased to 310, while more than 500 people were injured in the attack, according to police.
SP police spokesman, Ruwan Gunasekara said Tuesday that 40 suspects had been arrested so far and an investigation was underway to find other suspected perpetrators, Al Jazeer reported.
Sri Lanka Prime Minister, Ranil Wickremesinghe said that all those arrested were local residents.
Terrorist acts of bombing in Sri Lanka occurred in several places such as churches and also five-star hotels. (T/Sj/P2)
Mi'raj News Agency (MINA)