Arab League Summit Discuss Syria and Palestine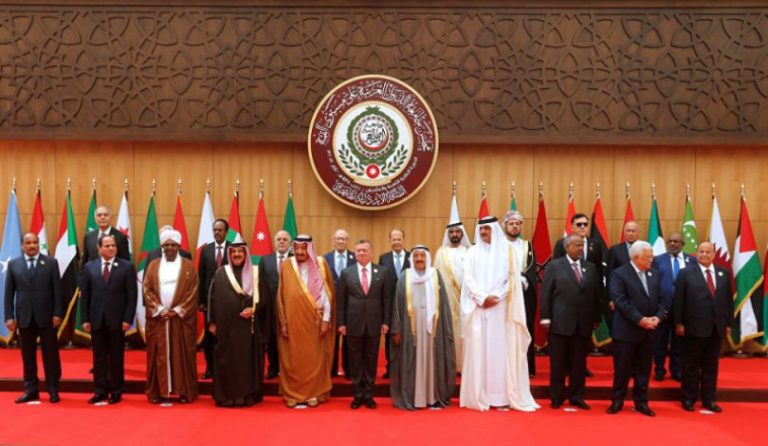 Arab League Summit (Special)
Tunis, MINA – The Arab League summit is scheduled to discuss main agenda about Syria and Palestine.
However, Arab League said the return of Syria to members of this organization was not included in the discussions at the regular Arab countries summit that will take place in Tunis, Tunisia this month.
Spokesman of Arab League secretary general, Mahmoud Afifi told the Quds Press on Sunday March 24, "until this day, the Syrian return has not been on the agenda and not officially proposed by any party."
He added that it would be presented at the summit, related to Syrian crisis, was already on the table.
Then, discussion included around 20 projects, notably Palestinian issue, Syrian crisis, situation in Libya and Yemen, and support for peace, development and stability in Sudan.
Regarding Palestinian issue, he said that it would be a priority to face an urgent situation with Palestinian Authority and Palestinian people.
He pointed out that the Tunis summit prepared a resolution on Golan Plain in Syria, recent developments, referring to a statement by US President Donald Trump calling for Israel's recognition of Golan.
He said the decision of a meeting of ministers and Arab summit emphasized Arab identity of Golan and its sovereignty.
The preparatory meeting for the summit will begin on Tuesday, March 26 with a meeting of senior officials of the Economic and Social Council, followed by a meeting of Permanent Representatives of Arab States on March 27 and a meeting of Economic and Social Council at the ministerial level on March 28.
He added that the meeting of foreign ministers will be held on March 29, and on the 30th, the leaders will be held on the 31st.
The summit will be chaired by Tunisian President, Béji Kayed Sibsi and attended by UN Secretary General Antonio Guterres, EU foreign policy chief Federica Mugrini, Air Force Commission Chair Moussa Fakih and OIC Secretary General Yousef Al-Othaimeen. (T/Sj/P2)
Mi'raj News Agency (MINA)