All Muslim Countries Want Unity: King Salman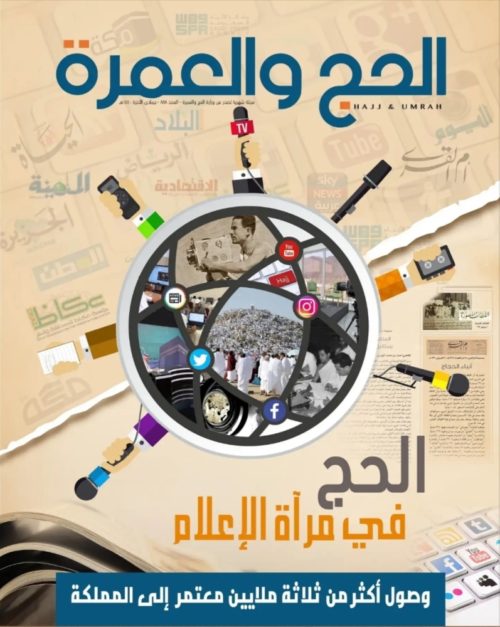 Jeddah, MINA – King of Saudi Arabia, Salman bin Abdulaziz al-Saud stressed that Muslim unity is the dream of all Muslim countries to revive the historical role as an example for the whole world.
Salman told Muslim scholars at a recent conference in Makkah, as published in the main column of the latest edition of the Hajj and Umrah magazine, which was published by the Saudi Ministry of Hajj and Umrah. Saudi Gazette reported on Sunday.
Minister of Hajj and Umrah, Dr. Muhammad Saleh Benten wrote in an editorial column, about the ministry's initiative and great support from the Saudi government that placed the welfare of Allah's guests among the top priorities.
In another article, Deputy Minister of Hajj and Umrah Dr. Abdul Fattah Mashat focuses on efforts that never end by services to improve the services provided to pilgrims, in meeting the goals of Vision 2030.
He talked about a series of programs and initiatives, which included institutional transformation aimed at effectiveness and improving performance.
The magazine's latest edition contains a detailed report on the launch of this year's Mecca Cultural Forum Initiative by Prince Khaled Al-Faisal, emir of Mecca and advisor to the king.
The central theme of the forum is "How to develop our cities to serve Hajj and Umrah."
The Ministry announced through this forum that there were four initiatives, namely the ethics and professionalism of Hajj and Umrah employees, employee training centers that served pilgrims, easy applications, and the initiative of "Friends of Umrah".
This magazine discusses Hajj coverage in the media, which is the main highlight on the cover.
This issue highlights the role of alternative media locally and internationally during the Hajj season.
This role involves the community and creates awareness to project a real picture of the Kingdom of Saudi Arabia. (T/Sj/P2)
Mi'raj News Agency (MINA)