Aina Gamzatova: The Muslim woman challenging Putin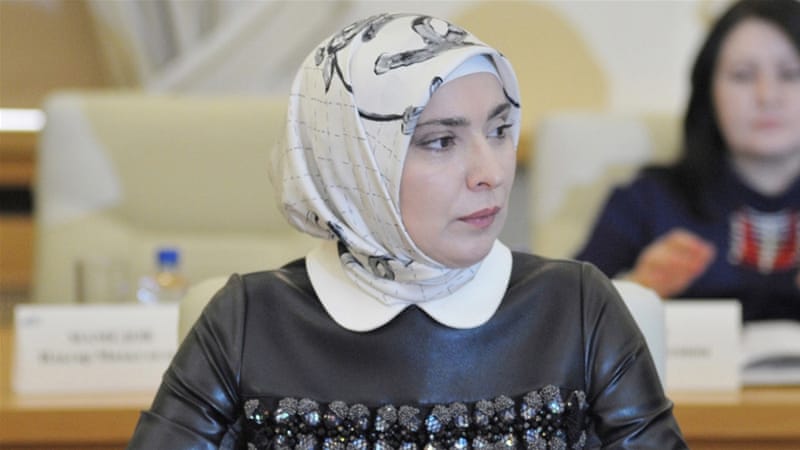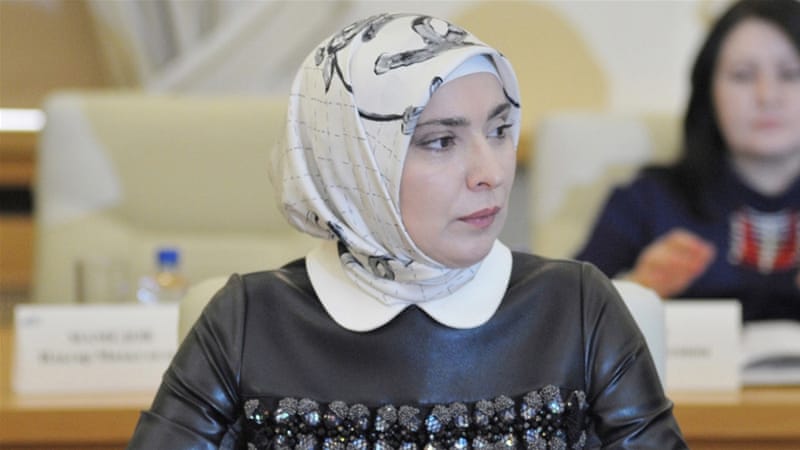 Moscow, MINA – Aina Gamzatova, a 46-year-old woman from Dagestan, has made it official. She wants to run against Russian President Vladimir Putin in the March 2018 election.
Hundreds of her supporters gathered around her to celebrate in Makhachkala, Dagestan's capital, on Saturday, two days after she confirmed her bid in a Facebook post, Al- Jazeera reported.
Gamzatova heads Russia's largest Muslim media holding – Islam.ru – comprising television, radio and print outlets, writes books on Islam, and runs a charity.
Her husband, Akhmad Abdulaev, is the Mufti of Dagestan, Russia's troubled province where a confrontation between fighters, clans and federal forces has killed thousands.
She belongs to a Sufi order that has tens of thousands of followers and whose leader, Said-Afandi Chirkavi, was killed by a female suicide bomber in the Caucasus in 2012.
Muslim leader Said Muhammad Abubakarov, Gamzatova's first husband, was blown up in his car back in 1998. His killers have never been found, but he publicly lambasted "Wahabbis" – a term Gamzatova often uses to describe the fighters she wants to get tough on.
They are "duplicitous" and "blood-thirsty", she has said in books and speeches, despite death threats and the killings of other Sufi-affiliated figures in Dagestan.
Gamzatova's candidacy has become a hot topic among Russia's Muslim community.
While some say she should not step outside her husband's shadow, others applaud her determination.(R/R04/RS5)
Mi'raj News Agency (MINA)