ACTIVISTS MARK 5 YEARS SINCE ISRAELI FLOTILLA ATTACK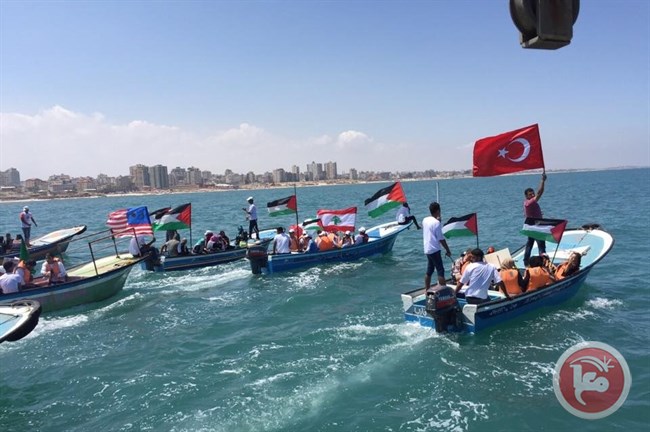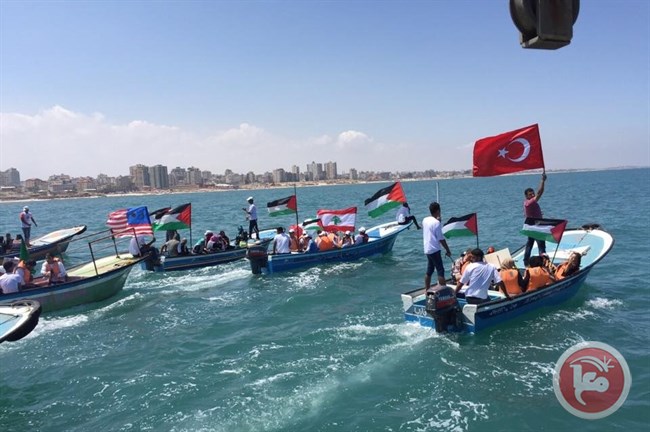 Gaza, 14 Shaban 1436/1 June 2015 (MINA) – Activists in Gaza City on Sunday marked five years since Israel's deadly attack on the first Freedom Flotilla in 2010, a day after the ship leading Freedom Flotilla III arrived in the port of Bueu in Spain en route to Gaza.
Israeli naval forces killed nine activists On May 31, 2010 after they stormed six ships intending to break the Israeli blockade of Gaza, Ma'an News Agency  reports as quoted by Mi'raj Islamic News Agency (MINA).
The incident took place in international waters and sparked international outcry.
Sunday's commemoration ceremony was organized by Miles of Smiles, an international Gaza aid campaign, and was attended by dozens of activists.
The participants held up photos of the victims of the first flotilla and chanted slogans demanding freedom for Gaza and Palestine.
They then sailed a short distance off the coast and threw roses into the water in honor of the victims, also raising the flags of the countries participating in the current flotilla.
In a press conference in Gaza port, a spokesperson for Miles of Smiles, Ali al-Nazli, said the commemoration was part of ongoing efforts to end the blockade of Gaza.
"We are here to say to Marmara martyrs," he said, referring to the Turkish ship aboard which the activists were killed, "we won't forget you…and history won't forget you."
He also applauded the president of Miles of Smiles, Issam Yousuf, "who has been touring the capitals of the world to recruit support for Gaza and Palestine."
A trawler leading the third Freedom Flotilla arrived in Spain on Saturday after setting sail from Sweden earlier this month.
The ship, called the Marianne, will join other ships heading to Gaza in "a peaceful, nonviolent action to break the illegal and inhumane blockade of the Gaza Strip," according to the Freedom Flotilla Coalition.
The Marianne is carrying a limited cargo of solar cell panels and medical equipment for the devastated Gaza Strip.
It will carry a crew of five people as well as "up to eight delegates as passengers in each section of the route," the FFC said, with these delegates to be announced along the way.
European MEP Ana Maria Miranda Paz will be one of the passengers when the boat leaves Bueu for Portugal, with a range of other public figures expected to participate in the flotilla, including former Tunisian President and human rights activist Muncef al-Marzouk.
Gaza has been under a crippling Israeli-administered military blockade since 2007. (T/P010/R04)
Mi'raj Islamic News Agency (MINA)