Abu Rudeineh : Abbas Will Stress on Two-State Solution When He Meets Trump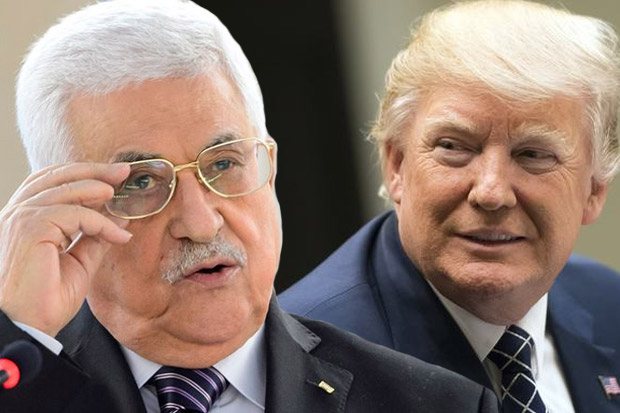 Mahmoud Abbas and Donald Trump.
Ramallah, 5 Sya'ban 1438/2 May 2017 (MINA) – Nabil Abu Rudainah, Palestinian President's spokesman said Monday that the upcoming meeting of President Mahmoud Abbas with his US counterpart Donald Trump on May 3 is extremely important.
Abbas, during the expected meeting, will confirm the need for a just and comprehensive peace [of the Palestinian-Israeli conflict] based on the two-state solution and the Arab Peace Initiative, Abu Rudeineh said in statement published by Palestinian News and Info Agency (WAFA).
Abu Rudeineh added that the Palestinian leadership and in consultation and coordination with the Arab countries are committed to a political path, leading to a real peace that reinforces security and stability in the region.
There is a real opportunity to make peace, and the international community should reinforce this opportunity and not miss it, because the region is in a state of boiling, and the occupation can not continue in any way.
President Abbas recently met with King Abdullah of Jordan and Egyptian President Abdel Fattah Al-Sisi to coordinate stances before his visit to Washington.
Palestinian Liberation Organization's (PLO) Secretary General, Saeb Erekat said that President Abbas and King Abdullah who he met in Amman reaffirmed that talks in Washington will stress that negotiations should be based on a two-state solution in accordance with pre-1967 lines the latest Arab summit resolutions. (T/RS5/RS1)
Mi'raj Islamic News Agency (MINA)