MORE THAN 500 PALESTINIAN MINORS HELD IN ISRAELI JAILS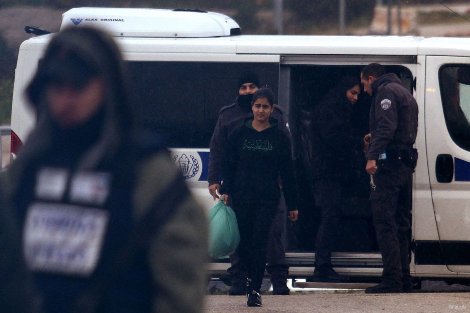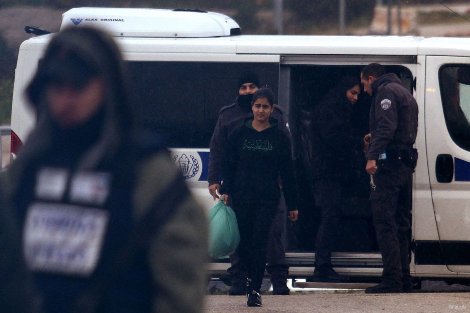 Gaza, 2 Rajab 1436 / 21 April 2015 (MINA) – Around 500-700 Palestinian children, some as young as 12, are held captive in Israeli prisons every year, many in violation of Article 76 of the Fourth Geneva Convention, Defence for Children International Palestine reported.
Abd Al-Fattah Dawla, a representative of Palestinian minor prisoners held in the Israeli Ofer Prison, reported that Israeli military courts have imposed a total of 120,000 shekels ($30,000) in fines on minors since the beginning of 2015.
Israel is the only state to systematically prosecute children in military courts that lack basic standards of due process or any notion of justice. In January 2015, 34 minors were arrested and illegally imprisoned in Ofer, 29 were arrested in February, and 23 others in March and mid-April.
There are currently over 86 minors detained in Israeli jails, including Ofer, Megiddo and Hasharon prisons, Middle East Monitor (MEMO) quoted by Mi'raj Islamic News Agency (MINA) as reporting.
Many of those held captive suffer from ongoing medical conditions such as severe infections and asthma attacks. Palestinian minors are often subjected to physical torture during their arrest, interrogation and detention with evidence often extracted under brutal conditions.
Forms of ill-treatment used by Israeli soldiers include slapping, sleep deprivation, beating, kicking, violent pushing, threats and even sexual assault against the minors.
According to Programme Director Ayed Abu Eqtaish at Defence for Children International (DCI), little has been done to curb these violations despite international awareness and condemnation of Israel's widespread and systematic ill-treatment of Palestinian child prisoners.
DCI reported: "In 21.4 per cent of cases, Israeli military, police and security agents held children in solitary confinement for an average of 10 days for interrogation purposes."
Intimidation, threats and physical violence were used to obtain illegal confessions. In 2013, one in five cases involved children signing statements in Hebrew with no knowledge at all of what they were signing.
The military court system and detention, which Israeli children are completely protected from, interrupts education, contributes to mental health issues and inflicts a great deal of stress on not only the minors detained but their families too. (T/P002/R03)
Mi'raj Islamic News Agency (MINA)