1st National Peace Convention to Establish Unity for Peace in the Philippines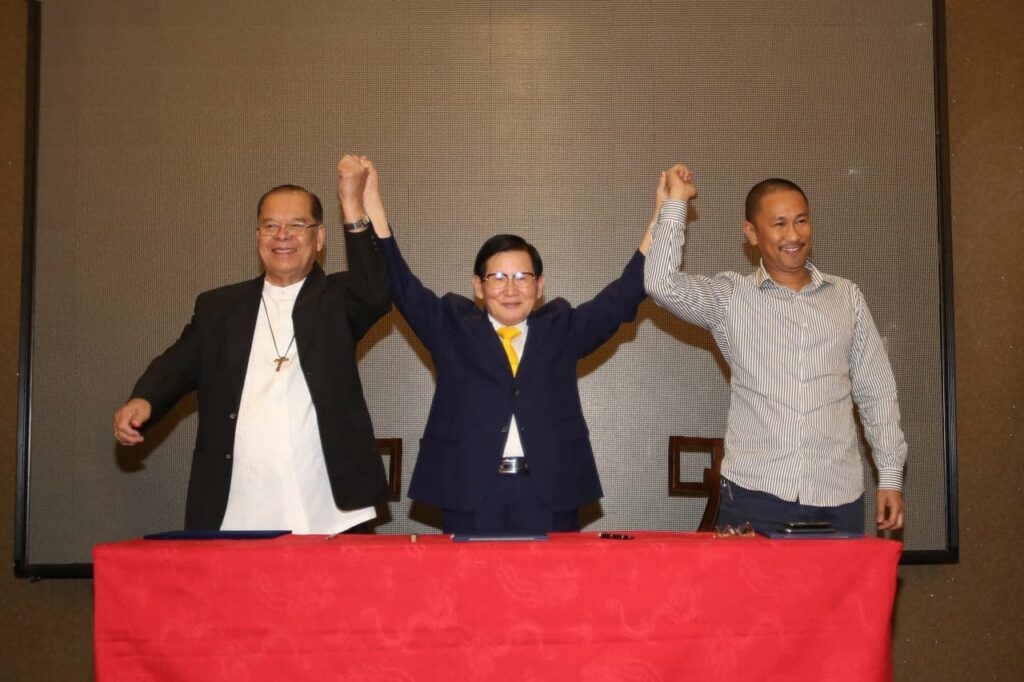 Manila, MINA —The first National Peace Convention is set to take place on January 25, 2023 (Wednesday) at the Philippine International Convention Center (PICC), Manila, Philippines.
More than 1,000 participants are expected to attend from different sectors including lawmakers, university presidents and educators, youth and women leaders, media, religious leaders, and civil society organizations.
The said peace convention will commence with the theme, "Peace Builds One Nation, One Future – Peace is Here", aiming to establish a roadmap towards the attainment of national unity through peace in consonance with the Marcos Administration's agenda.
In a release, through this event, a resolution will be presented to President Bongbong Marcos for a possible declaration of National Peace Day – a special working holiday.
The event is organized and spearheaded by the Volunteer Individuals for Peace (VIP), a local peace organization chaired by Dr. Ronald Adamat, Commissioner of the Commission on Higher Education (CHED).
This event becomes international with the participation of a South Korea-based NGO, Heavenly Culture, World Peace, Restoration of Light (HWPL) chaired by Lee Man-hee who is a peace advocate and war veteran from South Korea.
Through the partnership of VIP and CHED with HWPL, the introduction of peace education at the national level and collaboration of peace activities at the international level have been pursued.
The 92-year-old HWPL Chairman will be coming to the Philippines in commemoration of the 9th Anniversary of the January 24 HWPL Peace Day.
The Peace Day has been celebrated annually to commemorate a civilian-led peace agreement signed at General Santos City in 2014 to boost reconciliation among the local communities.
A day before the convention, he is also set to attend and give a speech during the unveiling ceremony of the 11th peace monument in Plaza Asuncion, Malate, Manila.
The chairpersons of the two host organizations will give speeches during the first plenary session to present the milestones achieved for peace-building at the national and international levels, as well as their plans.
Vice President Sara Duterte is also invited to speak at this session.
In the afternoon, parallel sessions will take place for five sector groups: academe and youth, religious leaders, lawmakers and non-government organizations, media, and women leaders.
In each session, there will be speeches followed by an open forum to produce a resolution from each sector group.
These resolutions will be consolidated into one which will be presented to the President during the second plenary session.
Through this, a national peace framework with a holistic approach will be created for the adoption of peace-building and conflict prevention that will strengthen our country's resolve to achieve national unity and sustainable development.(R/RE1)
Mi'raj News Agency (MINA)