World Leaders Pledge USD 4.5 Bln over 2015 Levels for Refugees — US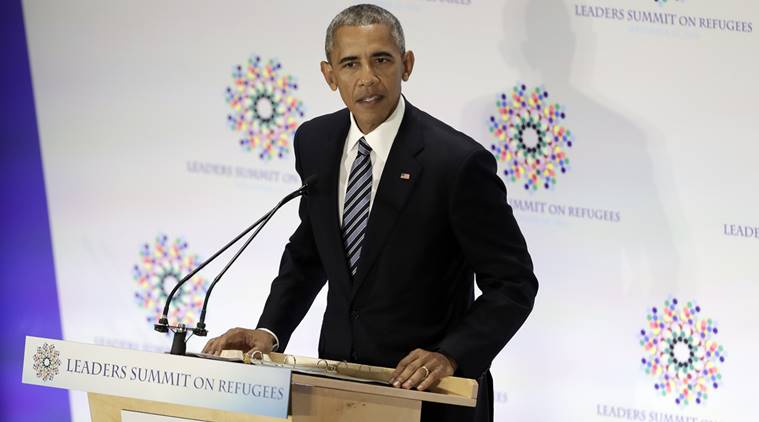 New York, 19 Dzulhijjah 1437/21 September 2016 (MINA) – Countries and international organizations taking part in the Leaders' Summit on Refugees have increased total 2016 contributions to refugees by some USD 4.5 billion over last year's level, the US delegate to the UN said.
The participants in the summit, called on by US President Barack Obama, have answered the appeals by the UN and international humanitarian organizations by contributing the USD 4.5 billion with countries doubling the number of refugees they resettled or afforded other legal channels for admission in 2016, Samantha Powers, US permanent representative to the UN, told the conclusion session of the summit late Tuesday.
The countries would also create improved access to education for one million refugee children globally and improved access to lawful work for another one million refugees around the world, KUNA quoted her as saying.
Powers said over the course of 2016, 11 of the countries participating in the Summit have at least doubled their financial contributions for humanitarian assistance as compared to last year, with four countries committing to at least 10 times more this year than in 2015.
Notably, several new countries have pledged to maintain substantially higher rates of humanitarian financing for multiple years.
At least 18 countries across four continents committed to starting or significantly expanding UNHCR-facilitated third-country resettlement programs, or announced plans to significantly increase their admission of refugees based on family reunification, scholarships, or humanitarian visas. Seven countries committed to resettle and/or admit at least 10 times more refugees than they did in 2015, said Powers.
In a final statement, the summiteers applauded those countries participating in the high-level meeting, recognizing pledges made financially and morally.

Qualitative leaps
The co-hosts of the Summit – Canada, Ethiopia, Germany, Jordan, Mexico, Sweden, and the United States – jointly declare their support and appreciation for the pledges that have made qualitative leaps in their commitment to humanitarian financing, or resettlement and other humanitarian admissions.
Coming together in support for the millions of refugees and other persons who have been forcibly displaced from their homes around the world, the co-hosts said in a statement that the majority are women and children are often at increased risk of violence, exploitation and abuse.
"At a time when global response mechanisms have been strained past their limits by displacement levels not seen since the Second World War, it is incumbent upon the international community to act," the statement added.
The co-hosts also noted the importance of increasing the pool of countries that provide significant levels of humanitarian assistance beyond the current largest donors, as well as the number of countries providing opportunities for resettlement or other lawful paths to admission.
In their joint statement, the co-hosts reaffirmed the obligation of states to respect international law, international human rights law, and where applicable, international refugee law and international humanitarian law.
The summiteers recognize that no routine mechanism exists yet to facilitate the kind of voluntary responsibility-sharing for refugees that was demonstrated today, or to more comprehensively address other challenges arising from large-scale refugee crises.
"We therefore commit to working together in support of the development of the Global Compact on Responsibility Sharing for Refugees, and to develop tools and institutional structures to improve the international architecture and lay a foundation for addressing both the immediate and the long-term challenges of managing refugee flows effectively and comprehensively," the statement added. (T/R07/R01)
Mi'raj Islamic News Agency (MINA)