WOMAN ARRESTED OVER RACIST RANT ON LONDON BUS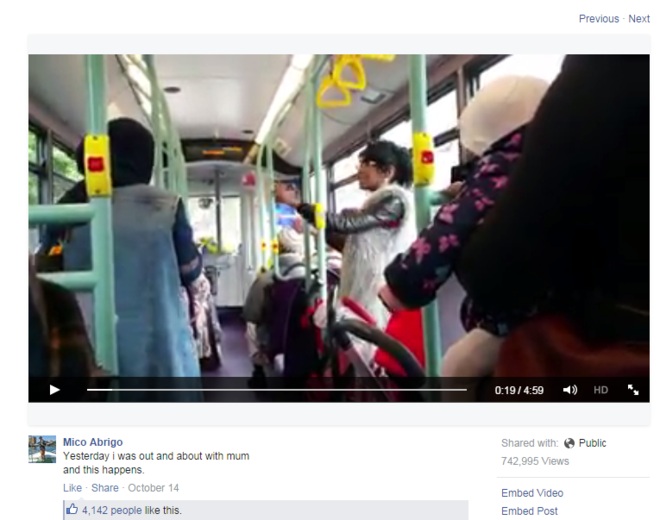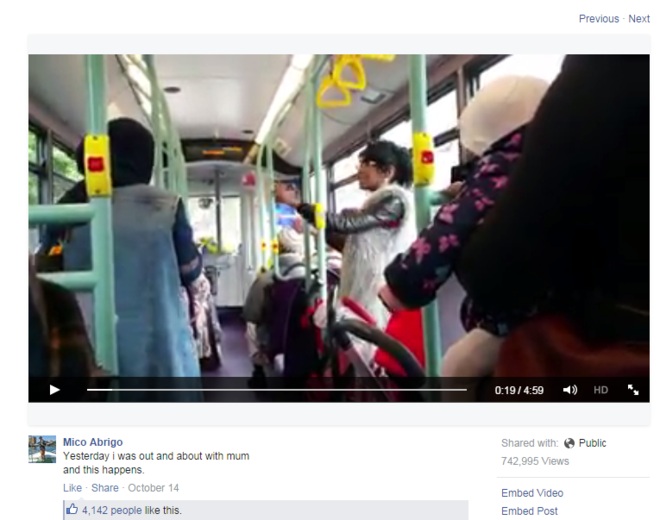 London, 5 Muharram 1437/18 October 2015 (MINA) – A British woman has been detained by police after being filed while hurling racial abuse at a Muslim group on a London bus, to face charges of a racially aggravated public order offence.
"This behavior is completely unacceptable and will not be tolerated on our network," Mike Weston, Transport for London (TfL)'s Director of Buses said, On Islam quoted by Mi'raj Islamic News Agency (MINA) as reporting.
"Passengers who use our services should be allowed to do so without fear of abuse and we are working closely with Metroline and the police to fully investigate this incident.
"Crime on the bus network is now at its lowest ever level and we will continue to work with our policing partners to further reduce crime and anti-social behavior."
The dilemma started when a footage showing a woman's anti-Muslim tirade on a London bus was uploaded to Facebook, prompting a discussion about the fact that the abusive woman is black.
The video was filmed on a bus in north-west London and uploaded to Facebook by Mico Abrigo, who wrote, "Yesterday I was out with my mum and this happens."
Another commentator added, "Muslims being abused, harassed and threatened on the bus. #Islamophobia."
It starts with a woman in the middle of a rant. She's shouting and swearing at a pregnant Muslim woman, and threatening to kick her in the stomach.
The abusive woman goes on to lob several insults, calling the other woman an Islamic State supporter, a suicide bomber and saying: "go back to your country."
At one point the bus driver stops the bus and tries to calm the woman down – to no avail. When the bus starts up again the confrontation escalates.
The video was viewed more than 750,000 times before it was taken down or blocked on Friday morning (it's unclear who took it down and why).
The incident sparked criticism on social networks.
"I don't understand how second/third/generation immigrants can say things like 'go back to your own country' when that is the kind of prejudice that our ancestors faced," one ethnic minority Londoner commented, BBC reported.
"As a black man I feel shame, how anyone of color can tell another 'go back to ur country'. Coz in a hot min it will b said to her," wrote another.
"She's going on like she's English herself. Go back to your country and we will go back to ours," commented one user from a Muslim background.
"Wasn't a white women this time, turns out people from other races have a nasty racist streak in them," commented another user.
"It's shocking and worrying to see this happening. This is a reminder that prejudice can come from any direction," says Sunder Katwala, Director of British Future, an independent think-tank that works on identity issues.
"The fact the woman is black does not make it more or less acceptable. In a diverse society, we need to fight against this type of behaviour no matter where it's coming from." (T/P006/R03)
Mi'raj Islamic News Agency (MINA)