WASHINGTON MOSQUE RANSACKED, DAMAGED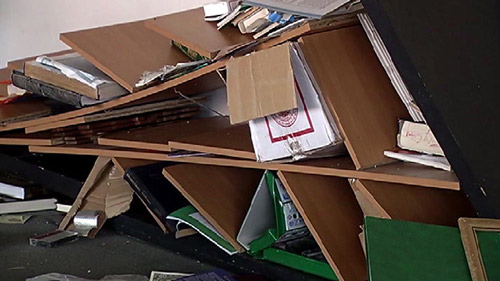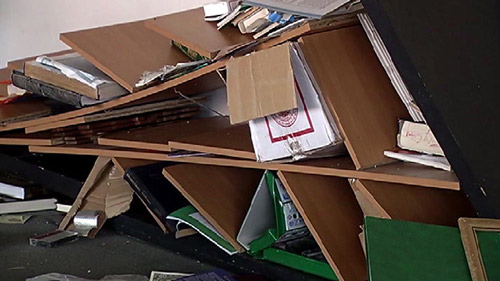 Washington, 7 Jumadil Awwal 1436/26 February 2015 (MINA) – In a new attack targeting Muslims, a mosque in Northeast Washington DC has been attacked and damaged, forcing fearful Muslim leaders to lock the doors of their worship houses.
"I don't like [installing the cameras]. When people are worshiping to put cameras," Mohammed Mobaidin, who founded the mosque nearly 20 years ago, told NBC Washington on Tuesday, February 24, On Islam quoted by Mi'raj Islamic News Agency (MINA) as reporting.
He added, "but I guess we have to start going that, [bringing] more security and cameras into the mosque."
The attack occurred last Monday evening at the Ivy City Mosque in the 2000 block of Gallaudet Street NE.
The anonymous attacker ripped copies of the holy book of Qur'an, destroyed properties and smashed the mosque windows. After the attack, Mobaidin decided to close the doors of the mosque as well as installing camers.
Police authorities denied suspicions that the attack was a hate crime, citing other incidents in the Ivy City neighborhood around the same time, including a car being vandalized. "I would like to see the person caught, but not prosecuted. I'd like to find out why he did that," Mobaidin said.
Although there are no official figures, the United States is believed to be home to between 6-8 million Muslims.
With the recent murder of three young Muslim students in Chapel Hill, North Carolina, the burning of an Islamic Center in Houston, Texas, which authorities ruled as arson, and the numerous reports of personal harassment, Muslims feel they are targeted in the States. A US survey has revealed that the majority of Americans know very little about Muslims and their faith.
A recent Gallup poll, however, found 43 percent of Americans Nationwide admitted to feeling at least "a little" prejudice against Muslims. Another Economist/YouGov poll found that a large majority of Americans believe that US Muslims are victims of discrimination amid recent attacks against the community. (T/P011/R03)
Mi'raj Islamic News Agenc y (MINA)