U.S.-LED COALITION DISAPPOINTED US IN ANTI-IS BATTLES: ASSYRIAN COMMANDER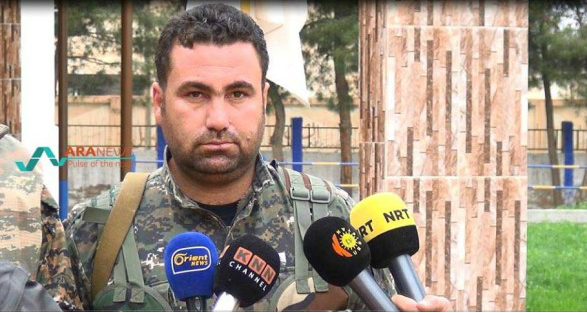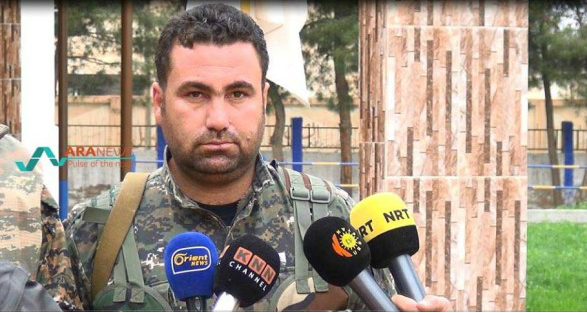 Tel Temir, Syria, 12 Jumadil Akhir 1436/1 April 2015 (MINA) – Malkay Rabo, the official spokesman of the Assyrian Military Council, said that the U.S.-led international coalition's strikes on locations of the Islamic State (IS/ISIS) in the town of Tel Temir "haven't achieve any success yet", adding that the U.S. and allies "are not serious in their efforts to deter the IS group in Tel Temir and its surrounding Assyrian villages".
The town of Tel Temir and its surroundings in Hasakah province, in northeastern Syria, have been under IS attack for more than a month, where the radical group took over several Assyrian villages and held hundreds of Assyrian civilians as hostages. Kurds and Assyrians formed a unified military force to deter IS offensive in the area, ARA News quoted by Mi'raj Islamic News Agency (MINA) as reporting.
"The coalition has offered a limited support to the defending forces of Tel Temir through few anti-IS airstrikes, but we consider the efforts so far as merely for media coverage matters no more. The coalition hasn't directly hit the ranks of the radical group in our area, unlike what happened in the town of Tal Hamis last month," Rabo stated, answering a question posed by ARA News regarding the effectiveness of the airstrikes in Tel Temir.
"Cooperation with the coalition's air force does not give us any positive result," Rabo said.
"The only forces available in the Hasakah province are the Assyrian Military Council, the People's Protection Units (YPG), the Asayish, Suturo and Haras al-Khaboor," he said, adding that these factions have formed a unified force "in order to confront the barbarism of the IS group in the region".
"Our enemy is a common one and we invite all parties to emphasize the peaceful coexistence between Assyrians, Kurds and Arabs in the region and join our efforts to defeat this terrorist group and resist its offensive against civilians," Rabo told ARA News.
He pointed out that the current situation in Tel Temir is critical, especially with the presence of some 200 Assyrian hostages kidnapped by the radicals.
"We have shown the entire world that our will is stronger than the weapons and the support of several countries of the IS group. We are the owners of this land and we are determined to liberate it from this terrorist group," Rabo said.
The spokesman of the Assyrian Military Council concluded saying: "Kobane was liberated by its men's bravery, and we promise that all towns and villages held by IS will be regained soon."
Noteworthy, the Islamic State group is still battling near Tel Temir, which is now almost empty of its inhabitants and subjected to random rockets fired daily by IS militants. (T/P001/P3)
Mi'raj Islamic News Agency (MINA)