US Designates Six Syrian Ministers for Human Rights Abuses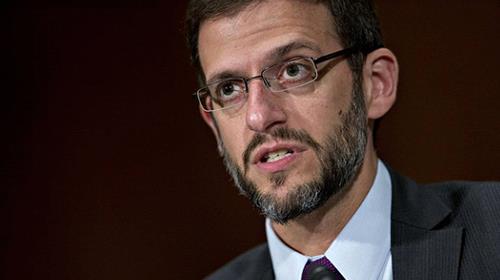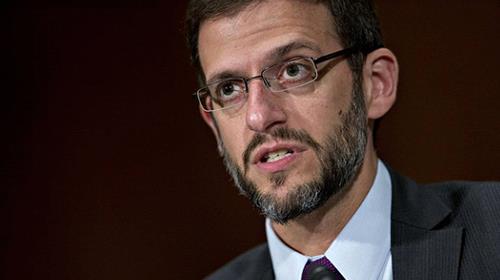 Adam Szubin, acting under secretary for terrorism and financial intelligence at U.S. Department of the Treasury
Washington, 24 Rabiul Awwal 1438/24 December 2016 (MINA) – The US Treasury Department Friday designated 18 people and five entities, including six Syrian ministers and Russian bank staff, for support of Syrian government human rights abuses or distribution of Weapon of Mass Destruction
The Department's Office of Foreign Assets Control (OFAC) said in a statement the decision comes "in response to the continued acts of violence committed by the Government of Syria, led by (President) Bashar Al-Assad, against its own citizens."
Those designated have provided support to, or have worked in the Syrian government or have aided Syria's weapons of mass destruction program, said the Treasury.
Any of the designation's possessions held by US citizens or located in the US will be "blocked" and their dealings with US citizens are "prohibited," it added.
"Both the (Syrian) government and its enablers must be isolated and held accountable for their barbarism," said the Treasury's Acting Under-Secretary for Terrorism and Financial Intelligence Adam Szubin.
The designations include the Syrian firms Cham Wings Airlines, Syriss Logistics and Services and Al-Hisn and Al-Qasiun for security services both owned by regime aide Rami Makhluf.
Also included are seven senior Syrian officials, namely Information Minister Muhammad Turjuman, Finance Minister Mamun Hamdan, Minister of Petroleum and Mineral Resources Ali Ghanem, Minister of Telecommunication and Technology Ali Al-Zafir, Minister of Industry Ahmad Al-Hamo, Transport Minister Ali Hammud and Central Bank Governor Dureid Durgham.
Those designated also covered nine employees of the Russia-based Tempbank and a Lebanese firm Technolab, which supplies science and technology materials to the Syrian state agency, the Scientific Studies and Research Center (SSRC), and the firm's director Aziz Allouch. (T/RS05/RS01)
Mi'raj Islamic News Agency (MINA)