UK MUSLIMS CONDEMN "WITCH-HUNT" AGAINST MUSLIMS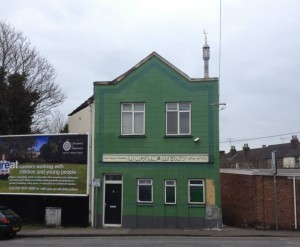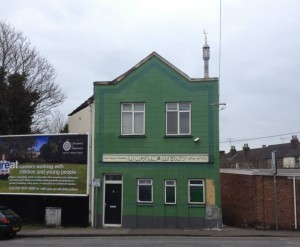 London, 22 Jumadil Awwal 1436/13 March 2015 (MINA) – British Muslims have signed a public statement condemning the terror laws adopted, which have become more or less, a "witch-hunt" against Muslims.
According to representatives of Britain's Muslim community, the new anti-terror laws carry an Anti-Islamic rhetoric which is criminalizing Islam.
The statement was signed by more than 70 signatories include Moazzam Begg, former Guantanamo Bay detainee, AMT News quoted by Mi'raj Islamic News Agency (MINA) as reporting.
The statement was released after the British Home Office announced that they would be launching "more assertive" campaigns against extremism, which included penalizing benefit claimants who did not speak English along with restrictions on citizenship.
"We reject the portrayal of Muslims and the Muslim community as a security threat. The latest act of parliament, the Counter-Terrorism and Security Act, threatens to create a 'McCarthyite' witch-hunt against Muslims, with nursery workers, schoolteachers and universities expected to look out for signs of increased Islamic practice as signs of 'radicalisation" the statement read.
The public statement accused the government of targeting Muslims in order to get support for the upcoming general elections.
"Exploiting public fears about security is as dishonorable as exploiting public fears about immigration," it added.
"Both deflect attention from crises in the economy and health service, but are crude and divisive tactics, where the big parties inevitably try to outdo each other in their nastiness."
The statement was signed by several Imams and Muslim Organizations including Hizb ut-Tahrir, but surprisingly the Muslim Council of Britain, which is the largest Muslim organization in the UK, did not sign the public statement; although individual members of the Organization signed their support.
"Counter-terrorism policies are flawed and alienating," Director of the Centre for Muslim Affairs, Jahangir Mohammed told the Guardian.
"This approach is not working and actually backfiring. The entire Muslim community is being blamed for the actions of a violent few and as a result Muslims in Britain feel marginalised."
The statement draws attention towards the UK government, which is showing double standards in their policy after supporting dictators in several Muslim regimes. (T/P007/P3)
Mi'raj Islamic News Agency (MINA)