Turkish Aid Agency Continues to Help Rohingya Muslims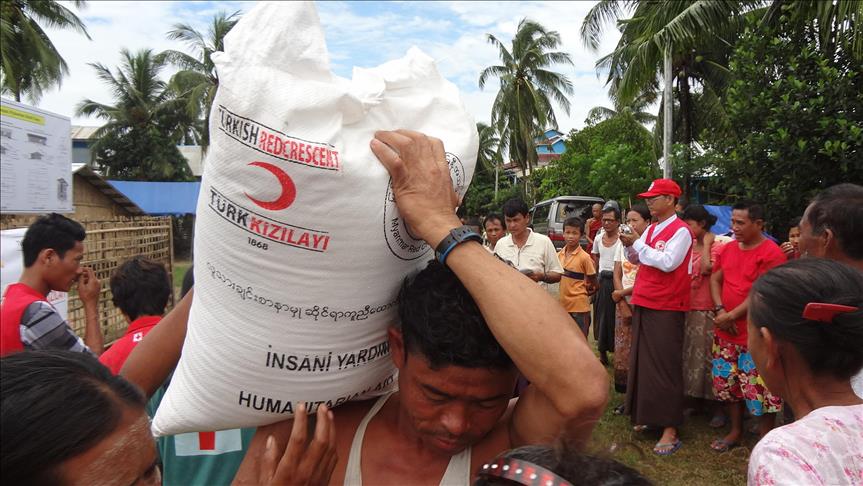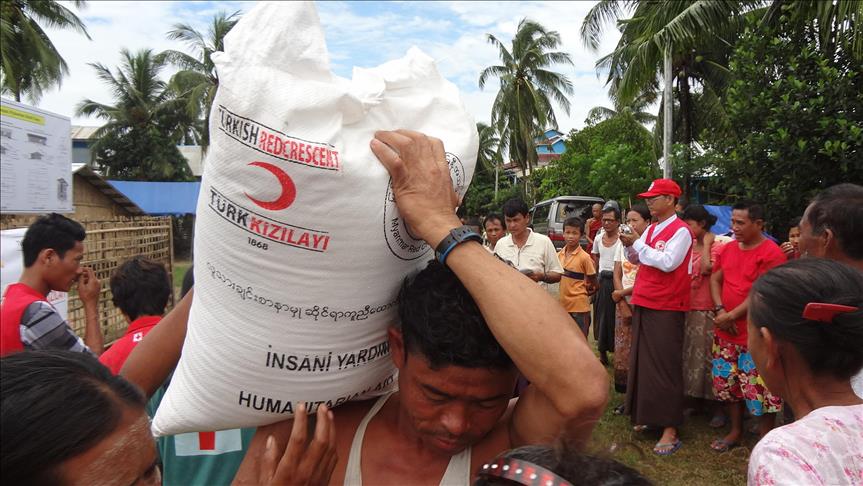 Ankara, MINA – Turkey's state-run aid agency is continuing to deliver aid to tens of thousands of Rohingya Muslims since the crisis began in Myanmar's Rakhine state on Aug. 25, the organization said Friday.
On Wednesday, the Turkish Cooperation and Coordination Agency (TIKA) launched a second phase of its aid campaign in the region.
Over 500 packages of food aid were delivered to around 10,000 people, Anadolu Agency reported, quoting the agency in a statement on Friday.
"Turkey's aids are vital for us as we have not been allowed for even fishing around our homes since Aug. 25," the agency quoted U Kyaw Thein, one of the local residents of Ah Nauk Pyin village, as saying.
Turkey has been at the forefront of providing aid to Rohingya refugees and President Recep Tayyip Erdogan has even raised the issue at the UN.
Rohingya, described by the UN as the world's most persecuted people, have faced heightened fears of attack since dozens were killed in communal violence in 2012.
A year ago, following attacks on border posts in Rakhine's Maungdaw district, security forces launched a five-month crackdown in which, according to Rohingya groups, around 400 people were killed.
The UN documented mass gang rapes, killings — including of infants and young children — brutal beatings and disappearances committed by security personnel.
In a report, UN investigators said such violations may have constituted crimes against humanity.
Training in Pakistan
In a separate statement, TIKA also said on Friday that it launched a training course in 10 different branches in northeastern Pakistan's Punjab province.
The agency will coordinate with the Technical Education and Vocational Training Authority to carry out the project in Lahore, Faisalabad, and Gujrat cities of Punjab.
The trainings will be given by 22 Turkish experts to over 100 instructors and 400 students, TIKA said in a statement.
TIKA is engaged in various development cooperation activities in 170 countries through its 58 offices across five continents. (T/RS5/RS1)
Mi'raj Islamic News Agency (MINA)