Trump to Meet Putin in Osaka: White House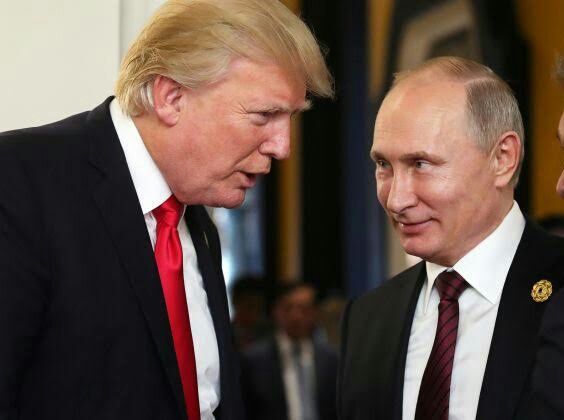 Donald Trump meet Vladimir Putin (special)
Washington, MINA – President of the United States (US) Donald Trump will hold a meeting with Russian President Vladimir Putin on the sidelines of G20 summit in Osaka, Japan, on Friday, June 28. This was revealed by a White House spokesman.
White House spokesman Hogan Gidley told reporters traveling with Trump to Japan. According to Gidley, the US President will hold nine meetings during his visit to Osaka.
In particular, Trump will meet with Chinese leader Xi Jinping at 11:30 local time on Saturday as quoted from Sputnik on Thursday.
Previously, White House National Security Adviser John Bolton said that Trump hoped to meet with his Russian counterpart Vladimir Putin on the sidelines of the G-20 Summit in Osaka, Japan.
Last year, Trump canceled his planned meeting with Putin at the G20 Summit in Buenos Aires, Argentina, following a naval incident in the Azov Sea.
At that time, three ships from the Ukraian Navy were detained by Russia for violating the border, entering territorial waters which were temporarily closed and moving towards the Kerch Strait. The ships were arrested after failing to respond to lawsuits to stop.
Moscow then condemned the incident as a provocation by Kiev, which aims to create a pretext for imposing martial law in Ukraine, to boost the popularity of President Ukraine Petro Poroshenko and impose new sanctions on Russia. (T/Sj/P2)
Mi'raj News Agency (MINA)