Trump Defends Saudi Prince Despite Khashoggi Murder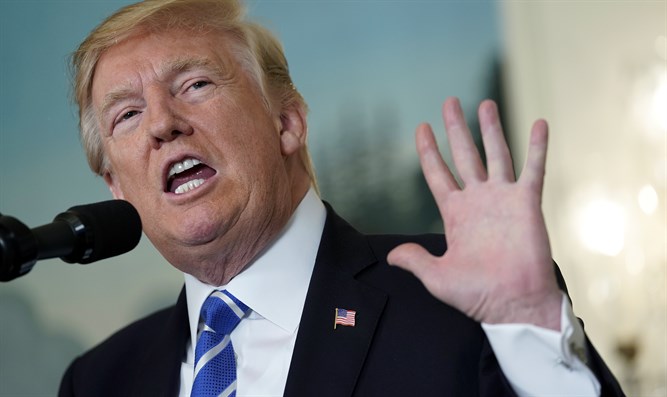 Washington, MINA — U.S. President Donald Trump continues to defend Saudi Crown Prince Mohammed bin Salman amid mounting evidence that he is responsible for the murder of Washington Post journalist Jamal Khashoggi, The New York Times reported Monday.
In an opinion piece, The Times wrote that Trump called Saudi Arabia a "truly spectacular ally" in direct contrast to his earlier criticism of the Kingdom for "the worst cover-up in history".
Even after the CIA released a report which concluded that bin Salman ordered the assassination, Trump said he would wait for his administration to deliver its own report before making any comments and assigning blame.
"For Mr. Trump, it is enough that Prince Mohammed denied any involvement in the killing in phone calls with him," said The Times.
The newspaper noted that Trump's position on Khashoggi is becoming increasingly isolated, with the European Union demanding clear answers on what happened to the Saudi journalist, and even Israel, which has strategic ties with Saudi Arabia, not verbally defending the Crown Prince.
Khashoggi, a columnist for The Washington Post, went missing after entering the Saudi Consulate in Istanbul on Oct. 2.
After initially saying he had left the consulate alive, the Saudi administration admitted weeks later that he was killed there.
Trump's position on the matter is also being met with resistance in the U.S. legislature.
"Everything points to the Crown Prince of Saudi Arabia, MbS, ordering @washingtonpost journalist Jamal #Khashoggi's killing," said Bob Corker, head of the Senate Foreign Relations Committee.
The president noted that Saudi Arabia's pledge to buy $110 billion worth of weapons has created jobs for the American people. Yet The Times, citing defense analysts, said only around $14.5 billion in sales have been booked.
Trump also noted that the U.S. has suspended air-to-air refueling of Saudi planes in the Yemen war and imposed sanctions on 17 Saudi nationals involved in the crime.
"At the same time, we do have an ally, and I want to stick with an ally that in many ways has been very good," he said.
The Times wrote that despite Trump's defense of bin Salman, the White House will leverage the Khashoggi incident to curtail the war in Yemen, which would appease American legislators who have been calling for an end to the war.
Yet Trump's commitment to bin Salman will not waver because the Crown Prince "has become the fulcrum of the administration's strategy in the Middle East," according to The Times.
"It's very clear that what the administration wants is to buy off Congress with Yemen," Bruce Riedel, an expert on Saudi Arabia and senior fellow at the Brookings Institution, told The Times.
"But it doesn't solve the underlying problem, which is that Mohammed bin Salman is a destabilizing force in the region."" (T/RS5/RS1)
Mi'raj Islamic News Agency (MINA)