Travel Warning to Tourists in Indonesia after Series of Suicide Bombs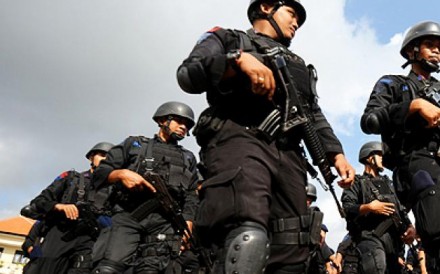 Jakarta, MINA — Tourists have been warned to stay away from Indonesia after a series of bombings and attacks that rocked the nation, Metro News reported.
At least eight people have been killed after members of the same family co-ordinated suicide bombings at three churches.
And another family detonated explosives outside a police station in the city of Surabaya. Isis has claimed responsibility for the bombings, which involved girls aged as young as nine and 12.
The website Smart Traveller has urged tourists, including those visiting travel hotspot Bali, to 'exercise a high degree of caution' due to the 'high threat' of further attacks.
It adds: 'Pay close attention to your personal security at all times. Monitor media for the latest information about safety or security risks.
'We continue to receive information indicating terrorists may be planning attacks in Indonesia. Attacks could occur anywhere, any time.
'Indonesian authorities continue to arrest terrorists in the advanced stages of attack planning.
'Be particularly vigilant at places of worship and during significant holiday periods.' Six members of the same family died and eight civilians were killed in the church bombings, which were carried out within minutes of each other.
A father attacked one church, his wife and their two young daughters targeted another, and their two sons blew themselves up at a third site in Surabaya.
National police chief Tito Karnavian said the families who carried out the church bombings and the police HQ attack were friends.
Indonesia has been shaken by the attacks – particularly by the use of children by the perpetrators.
President Joko Widodo condemned them as 'barbaric' and vowed to root out and 'destroy' Islamic networks.
CCTV footage of the police station attack showed at least one explosion after four attackers rode two motorcycles to a security checkpoint.
A girl aged about eight survived being thrown from one of the bikes by the blast, but the four attackers were killed, police said. (T,RS5.RS1)
Mi'raj Islamic News Agency (MINA)