A THOUSAND BLACK ACTIVISTS IN SOLIDARITY WITH PALESTINE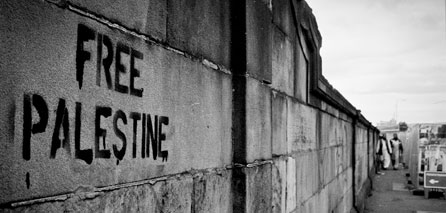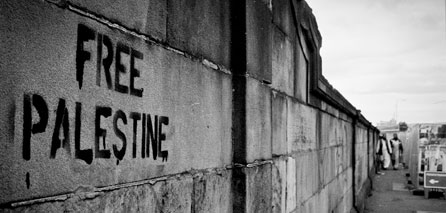 Gaza, 7 Dhulqa'dah 1436/22 August 2015 (MINA) – Over 1,000 Black activists, artists, scholars, students, and organizations have launched a statement expressing their solidarity and commitment to ensuring justice for Palestinians.
Signatories to the statement span a wide cross-section of Black activists and scholars, including Angela Davis, Boots Riley, Cornel West, dream hampton, Emory Douglas, Mumia Abu-Jamal, Pam Africa, Patrisse Cullors, Phil Hutchings, Ramona Africa, Robin DG Kelley, Rosa Clemente, Talib Kweli, and Tef Poe.
38 organizations signed on to the statement as well, including The Dream Defenders, Hands Up United, Institute of the Black World 21st Century, Malcolm X Grassroots Movement, and Organization for Black Struggle. Ezzedeen Al-Qassam Brigades quoted by Mi'raj Islamic News Agency (MINA).
The statement is printed in full below:
"The past year has been one of high-profile growth for Black-Palestinian solidarity. Out of the terror directed against us from numerous attacks on Black life to Israel's brutal war on Gaza and chokehold on the West Bank strengthened resilience and joint-struggle have emerged between our movements.
Palestinians on Twitter were among the first to provide international support for protesters in Ferguson, where St. Louis-based Palestinians gave support on the ground. Last November, a delegation of Palestinian students visited Black organizers in St.
Louis, Atlanta, Detroit and more, just months before the Dream Defenders took representatives of Black Lives Matter, Ferguson, and other racial justice groups to Palestine. Throughout the year, Palestinians sent multiple letters of solidarity to us throughout protests in Ferguson, New York, and Baltimore.
Visit www.blackforpalestine.com for the full list of signatories and more information. You can also follow the statement on Facebook and Twitter. Kristian Bailey is a co-author of the statement along with Khury Petersen-Smith. (T/P002/R03)
Mi'raj Islamic News Agency (MINA)