Soldiers Assault Palestinians After Abducting Them, Force Many In The Cold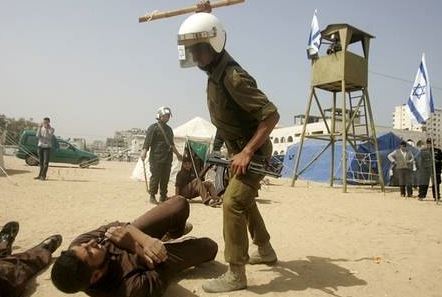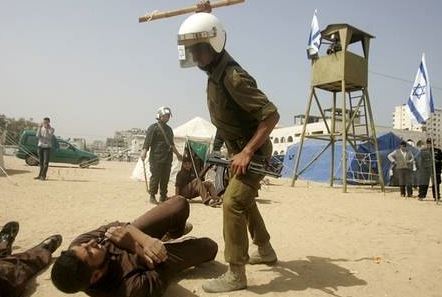 Ramallah, 9 Rabi'ul Akhir 1437 / 19 January 2016 (MINA) – The Palestinian Prisoners Society (PPS) has reported, Tuesday, that Israeli soldiers assaulted three Palestinians after kidnapping them, and forced several others in the cold for many hours after abducting them.
PPS lawyer Jackeline Fararja said she visited the detainees in the Etzion Israeli military and security base, south of Bethlehem.
She said that detainee Firas Nasser Moqbel, 22, who was taken prisoner from his home in Betunia town, west of Ramallah, and was assaulted by several soldiers, who struck and beat him on various parts of his body, causing many injuries.
The lawyer also said that Israeli interrogators in Etzion cuffed Moqbel, and placed a slingshot on him, before taking several pictures.
In addition, the soldiers kidnapped Rafat Hussein Shallash, 33, from Hebron, and No'man Saleh Hammad, 19, from Ramallah, before repeatedly beating and kicking them, in addition to striking them with their rifles while arresting them.
The PPS also said that the soldiers kidnapped Majd Abdul-Rahman Saleh, No'man Abdul-Rahman Saleh, Abdul-Qader Yahya Hammad, Haitham Mohammad Ayyad, Majd Mohammad Ayyad, Anwar Minwer Shweika and Firas Shihda Daoud, all from Silwad town, in Ramallah district, and held them in the cold, in Ofer prison yards, from midnight until nine in the morning, while keeping them cuffed and blindfolded.
In Hebron, the soldiers kidnapped Mohammad Mirshid Za'aqeeq, from Beit Ummar town, north of Hebron, in addition to Khaled Mohammad al-Jondi, from Yatta town, and also held them in the cold, in Keryat Arba' settlement and Susiya military base, from midnight until morning. (T/nrz/R03)
Mi'raj Islamic News Agency (MINA)