SISI PARDONS 100 YOUNG DETAINEES, THOUSANDS MORE STILL IN PRISON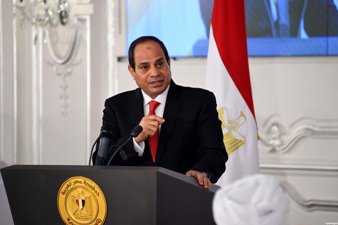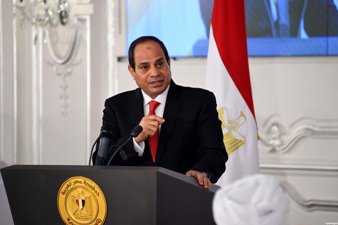 Cairo, 10 Dhulhijjah 1436/24 September 2015 (MINA) – Egyptian President Abdel Fattah Al-Sisi has issued, on Wednesday, an amnesty for 100 young detainees, including Al-Jazeera journalists Mohammed Fahmy and Baher Mohamed, and 16 democracy activists, notably Yara Sallam and Sanaa Seif, according to an official presidential statement.
The decision was issued hours before Sisi's departure to New York where he will attend the United Nations General Assembly and deliver Egypt's statement.
The presidency's statement confirmed that Sisi issued a "presidential pardon for 100 youth who were sentenced to jail in cases related to violating the anti-protest law or assaulting police forces, as well as a number of health-related and humanitarian cases", Middle East Monitor (MEMO) quoted by Mi'raj Islamic News Agency (MINA) as reporting.
"Among the most prominent names included in the presidential decree are Mohamed Fahmi and Baher Mohamed, who were accused in the case known as 'Marriott Cell' case, in addition to political activists Omar Hazek, Peter Galal Youssef, Sanaa Seif, and Yara Sallam," the statement added.
The hundred people who have been released by Al-Sisi constitute only a slim percentage of the thousands languishing in prisons and are being continuously subjected to torture.
Amnesty International published a report last June stating that the Egyptian authorities are cracking down on young activists in "a blatant attempt to crush the spirit of the country's bravest and brightest young minds, and nip in the bud any future threat to their rule," according to a press statement issued by the human rights organisation on June 30.
The Deputy Director for Middle East and North Africa Programme, Hassiba Hadj Sahraoui, said "Two years after the ousting of President Mohamed Morsi, mass protests have been replaced by mass arrests; by relentlessly targeting Egypt's youth activists, the authorities are crushing an entire generation's hopes for a brighter future."
The official Egyptian news agency MENA clarified that those pardoned on Wednesday include the 33 prisoners who had been sentenced for breaching the anti-protest law in a march in front of the Ittihadiya presidential palace in early 2014, who include Yara Sallam and Sanaa Seif; as well as 18 of those sentenced for violating the same law by holding a rally in front of the Shura Council in the same year in protest to an article in the Constitution institutionalising military trials for civilians.
The amnesty decree also included Omar Hazek, who had been sentenced on a charge of assaulting police forces in Alexandria governorate in 2013, as well as Al-Jazeera journalists Peter Greste, who was previously deported to Australia, Mohamed Fahmy, who renounced his Egyptian citizenship and retained the Canadian, and Egyptian journalist Baher Mohamed.
Sisi ousted the democratically-elected civilian president Mohamed Morsi on 3 July, 2013. Thousands of Morsi's supporters were killed in the Egyptian authorities' dispersal of the Rabaa and Al-Nahda sit-ins and thousands others were arrested during the dispersal and detained.
International human rights organisations condemned the violations carried out by the Egyptian regime against prisons in its custody.
Reports documented that detainees are exposed to torture, severe beating, electric shocks, rape, harassment, and denial of medical treatment.
The European Association for the Defence of Human Rights condemned the suffering, murder and torture that political opponents in Egypt are subjected to. (T/P002/R04)
Mi'raj Islamic News Agency (MINA)