SINGAPORE DECIDES 29 JUNE AS FIRST RAMADHAN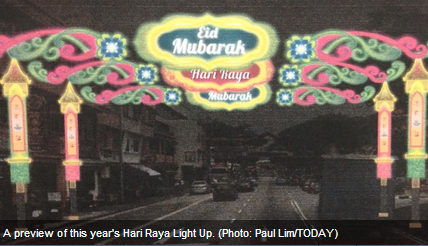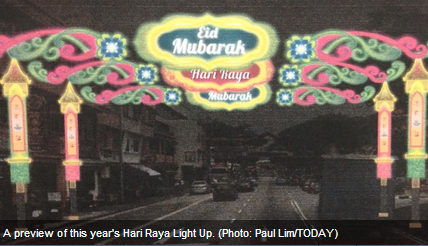 Singapore, 29 Sha'ban 1435/27 June 2014 (MINA)- The Islamic Religious Council of Singapore (MUIS) said  the first day of fasting for Ramadan will begin on Sunday (29/6).
In a statement, the Mufti of Singapore Dr Mohamed Fatris Bakaramsaid, "According to astronomical calculations, the crescent for the month of Ramadan this evening did not meet the criteria agreed upon by member countries of MABIMS (Brunei Darussalam, Indonesia, Malaysia and Singapore).
"The last day of the Islamic calendar month of Syaaban would be on Saturday (28/6), and the first fasting day for the month of Ramadan is on Sunday(29/6)," he said.
Online newspaper "Today" quoted by Mi'raj Islamic News Agency (MINA) as reporting. "I would like to take this opportunity to wish every Muslim in Singapore a blessed Ramadan. May God bestow upon us the fortitude to perform our fast with humility and strengthen our faith," the Mufti added
In addition, Chanel News Asia reported that Geylang Serai area in Singapore  will be decked in bright and colourful lights for a month. That was launched by Emeritus Senior Minister Goh Chok Tong on Friday evening. The lights stretched over 1.3 kilometres, covering a larger area this year.
The design of the decorations combines the characteristics of Malay and Islamic culture.(T/Nidiya/P04)
Mi'raj Islamic News Agency (MINA)