SAC: EGYPT FORCES TORTURE TO DEATH UNIVERSITY STUDENT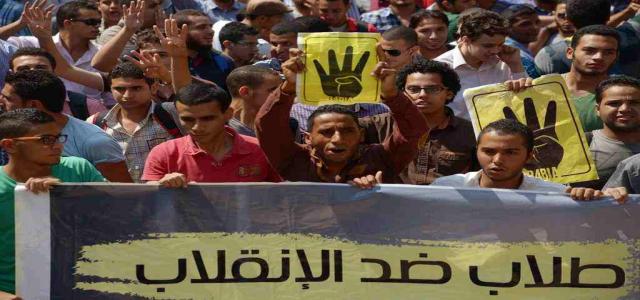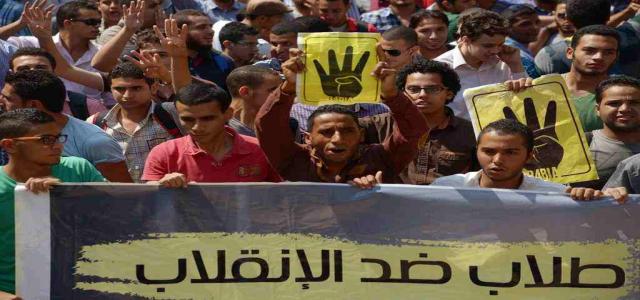 Cairo, 24 Muharam 1436/18 November 2014 (MINA) -The Students Against The Coup (SAC) movement  claimed Mohamed Ramadan, a Faculty of Law student – Ain Shams University (east of Cairo), was tortured to death by forces in a police station after his arrest at the entrance to his university campus 13 days ago.
The violence against students came amid the new controversial law allowing the forces to raid universities and arrest  student following recent anti government protests  in the areas by the students. Ikhwanweb reported as quoted by Mi'raj Islamic News Agency (MINA).
In a separate statement, SAC announced three new events starting Monday, as part of a previously announced demonstration and rally campaign titled 'Break the Siege'. SAC also called on all anti-coup student movement supporters to be ready and participate actively in those three events, the SAC said in the statement on its official site.
The first,  Monday (November 17th)  A huge protest to mark the 'World Student Day'  to highlight the students' continued struggle throughout history and to affirm that students are still the victims of regime repression.
The second,  Wednesday, November 19th, they said to to launch of a SAC-led revolutionary wave entitled "Still Steadfast 2" to commemorate the Mohamed Mahmoud street massacre by forces. "And to affirm the continuation of student struggle to fully achieve the objectives of the January 25, 2011 Revolution against the military regime's repression," they stressed.
While Sunday, November 23rd, they  called on a huge protest to mark the anniversary of the death of the first student in university dormitories, Abdul-Ghani Hamouda, Faculty of Medicine  of Al Azhar University. "In order to affirm that student struggle will continue until just retribution is achieve for all the Revolution's martyrs," they added.
They also stressed their continuation peace protest as saying, "Non-violence is the option we believe in… Self-defense is an inherent right guaranteed for us by all heavenly religions and international laws… We will defend ourselves with all peaceful means of resistance available".(T/R04/R03)
Mi'raj Islamic News Agency (MINA)