ROHINGYA BOAT PEOPLE NEED HUMANITARIAN SUPPORT : INDONESIAN MINISTER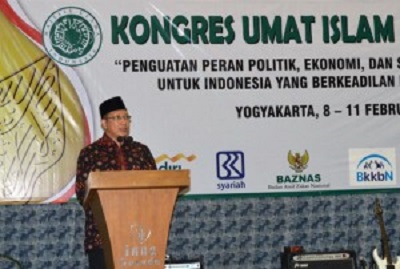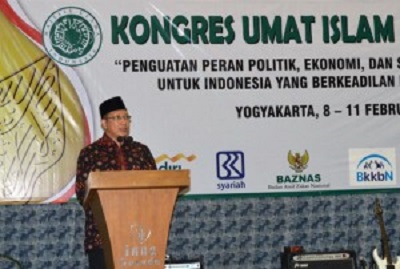 Jakarta, 2 Shaban 1436/21 May 2015 (MINA) –  Indonesian Religious Affairs Minister Lukman Hakim Saifuddin said the Rohingya boat people stranded in Indonesian territory need protection and accommodation by the government.
"There is no other word if they are stranded in Indonesian territory," Lukman said here on Wednesday, Antara News Agency quoted  by Mi'raj Islamic News Agency (MINA) as reporting.
On Sunday, at least 587 refugees from Myanmar were stranded in the waters of North Aceh and the district authorities had given them shelter at Kuala Cangkoi village, around300 kilometers east of Banda Aceh city.
Meanwhile, a barge carrying 648 Rohingya and Bangladeshi refugees were also stranded in Malacca Strait some 20 miles from Pusong Beach, East Aceh two day earlier.
The boat people – 418 from Bangladesh and 230 Rohingya people – included 55 children and 62 women.
Lukman said protection is given based on the United Nations agreement.
The minister said he hoped the United Nations gave greater attention to the Rohingya exodus especially as the people are not accepted in their country.
He said Myanmar and Bangladesh should be responsible for the boat people.
Meanwhile an international law professor at the University of Indonesia (UI) Hikmahanto Juwana said the Indonesian government should propose a special place for the Rohingya refugees.
"Indonesia could offer one of its uninhabited islands like the Galang island given for Vietnamese boat people in the past.The infrastructure and other provisions should be built and supplied by other countries and the United Nations," Hikmahanto said .
The islands would be a temporary place for their screening before they are sent to accepting countries, he said.
By providing a special place, the refugees would not mix with local people , he said.
He also called on the United Nations to be more active in handling the problem over boat people in this region.
Countries in this regions should not be left alone to carry the international burden , he said.
He said the Myanmar government should stop its policy of discrimination against the minority.
Earlier, Indonesian religious leaders urged the government to provide accommodation for the boat people for humanitarian reason.
Foreign Minister Retno Marsudi was scheduled to discuss the problem with counterparts from Malaysia and Thailand on Wednesday.
On Monday, Vice President Jusuf Kalla said Indonesia would accommodate the Rohingya refugees.
"We are helping them on humanitarian reason Certainly we provided them with food and shelter," he said in Banjarmasin during a working visit to South Kalimantan.
He said Indonesia had once given the same treatment for a large number of Vietnamese boat people by accommodating them on the Galang Island in Riau several years earlier. (T/P010/R03)
Mi'raj Islamic News Agency (MNA)