REGIME COMMITTING WAR CRIMES IN BESIEGED SYRIA AREA : AMNESTY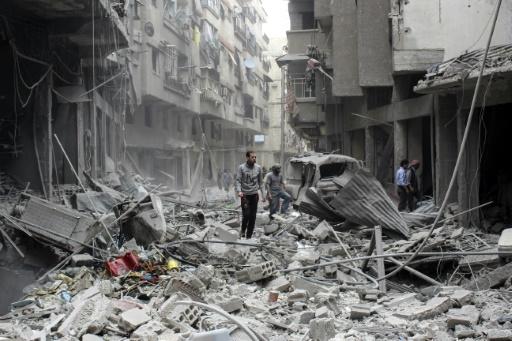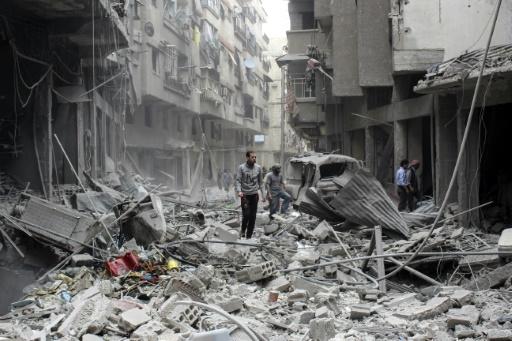 Syria, 28 Syawwal 1436/13 Agustus 2015 (MINA) – Syria's government is committing war crimes against besieged residents of Eastern Ghouta outside Damascus, with heavy aerial bombardment compounding the misery created by a regime blockade, Amnesty International said Wednesday.
In a new report, the rights group said some 163,000 people in the region were engaged in an agonising struggle to survive.
Amnesty highlighted not only regime abuses, but also violations by the Army of Islam rebel group in the region, which it said was reportedly hoarding food, carrying out arbitrary arrests, and launching indiscriminate attacks.
Eastern Ghouta has been under government siege for nearly two years, with regime forces tightening the blockade in recent months, Your Middle East qouted by Mi'raj Islamic News Agency (MINA) as reporting.
The restrictions have caused a dire humanitarian situation, with food and medical shortages in the opposition bastion east of the Syrian capital.
In addition to the restrictions on the ground, Eastern Ghouta is regularly subjected to government aerial bombardment.
Amnesty said it had evidence of  war crimes committed by the government in Eastern Ghouta, and that the regime's siege of the area combined with "unlawful killing of its besieged civilians" amounted to "crimes against humanity."
For many in Eastern Ghouta, life "has become a prolonged experience of hardship and suffering," said Said Boumedouha, acting director of Amnesty's Middle East and North Africa programme.
By repeatedly bombing heavily populated areas in a series of direct, indiscriminate and disproportionate attacks as well as by unlawfully besieging civilians, Syrian government forces have committed war crimes and displayed a sinister callousness towards Eastern Ghouta's civilians. (T/Imt/RO6) 
Mi'raj Islamic News Agency (MINA)