UN PRAISES 'TURKISH MODEL' AMID REFUGEE CRISIS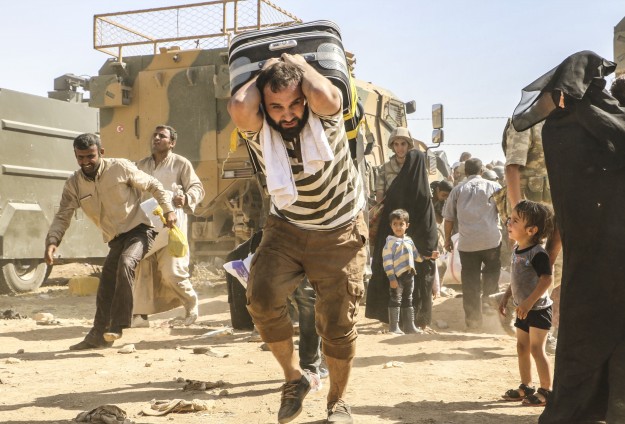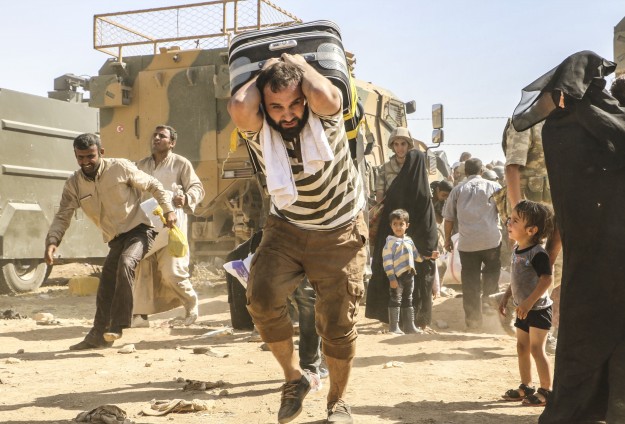 Istanbul, 24 Sha'ban 1436/11 June 2015 (MINA) – Turkey's hosting of close to two million Syrian refuges has created a model for the management of asylum seekers and migrants, according to a UN diplomat.
Karim Atassi of the United Nations Refugee Agency (UNHCR) was speaking in Istanbul on Thursday, where he dubbed the country's approach to refugee crisis management the "Turkish model".
Speaking during a conference on international migration management and protection Atassi said this "Turkish model" had two pillars: a constant improvement in the quality of asylum and numbers, Anadolu Agency quoted by Mi'raj Islamic News Agency (MINA) as reporting.
Atassi said improvement had been possible not only due to Turkish government backing but also its having been built on "solid ground", which he described as the Turkish people's hospitality, generosity and solidarity with its neighbors.
Turkey has been facing with large influx of Syrian refugees fleeing the civil war in their country which began in 2011.
Numbers have skyrocketed over the last six years from 20,000 refugees to almost two million.
Thursday's conference took place amid a military escalation between Kurdish fighters and Daesh militants close to Turkey's southern border which has led to thousands more Syrians fleeing into Turkey.
Turkish authorities allowed more Syrians to cross into the country on Wednesday. Turkey also welcomed several thousand migrants during a similar conflict between Daesh and Kurdish fighters around the Syrian town of Kobane last September.
Atassi stressed that in the middle of Syrian crisis Turkey was able to adopt a law on foreigners and international protection, adding that: "The UNHCR has never seen a country in the middle of crisis adopting a law managing asylum and migration. There is no other country. Turkey is the first one."
Second pillar of the Turkish model, Atassi continued, was "numbers". He said Ankara was able to increase quality of asylum although the number of people crossing into Turkey from Syria has increased.
"Whenever we sit with other countries, we tell them Turkey has done it. If you have more refugees coming to your territory this does not decrease quality of asylum. This is the Turkey model. It is working," the diplomat stated.
Kamal Malhotra, the UN Development Program's representative for Turkey, praised Ankara's effort in meeting migrants' need.
"I must underline that the UN system and international community greatly appreciates Turkey's effort in establishing the necessary frameworks for asylum seekers and migrants in line with international norms," Malhotra said.
Malhotra revealed that Turkey has spent $6 billion in response to Syrian refuges since 2011. "This figure is growing by the day," he said, adding, however, that this reality was not sustainable and desirable.
Osman Hacibektasoglu, deputy chairman of the Directorate General of Migration Management, said Turkey had never closed its door to anyone.
"Be it Syrians or Iraqis, Turkey has opened its doors to these people. We cannot take any other position than that. We are proud of the Turkish people," Hacibektasoglu said.
Syria has been gripped by violence since the regime launched a crackdown in response to anti-government protests in March 2011, triggering a civil war in which more than 211,000 people have died. (T/P001/R04)
Mi'raj Islamic News Agency (MINA)