Perceptions of US Plunge under Trump : Pew Poll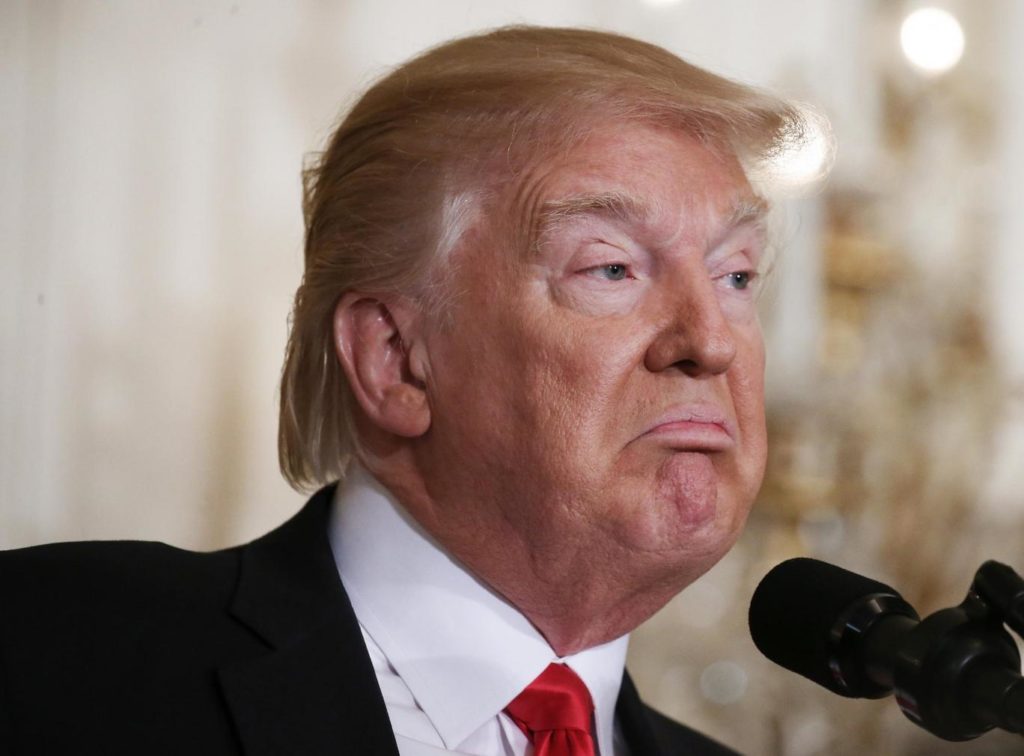 "In the eyes of most people surveyed around the world, Donald Trump is arrogant, intolerant and even dangerous,, says Pew poll.
Washington, 4 Shawwal "438/28 June 2017 (MINA) – The Pew Research Center survey, which surveyed people in 37 nations, showed a sharp decline in the average trust for America's leader to do the right thing when it comes to international affairs.
Twenty-two percent reported they had faith in Trump to guide America's role in the world, compared with a 64 percent level of confidence in Barack Obama in the final years of his presidency, Arab News reported, quotng Pew Research.
"In the eyes of most people surveyed around the world, the White House's new occupant is arrogant, intolerant and even dangerous," according to a statement released with the poll, which was carried out between Feb. 16 and May 8.
At home, a CBS poll released last week found that Trump's overall approval rating in America was now down to 36 percent, the lowest level since he took power.
And under Trump, favorability ratings for the US have fallen in many countries, according to the Pew poll.
"The share of the public with a positive view of the US has plummeted in a diverse set of countries from Latin America, North America, Europe, Asia and Africa," Pew said.
The fall in confidence in the US leader was especially pronounced among US allies in Europe and Asia, and in Canada and Mexico, the poll said.
Among the 37 countries polled, Russia and Israel were the only ones in which people said they trust Trump more than they did Obama.
On specific Trump policy initiatives, an average of 76 percent oppose his pledge to build a wall along the border with Mexico with the stated goal of keeping out criminals, unauthorized immigrants and drugs, Pew said.
The poll showed similar levels of opposition to Trump's stance on pulling the US out of international trade accords and the Paris agreemestnt on fighting global warming, and on barring people from six mainly Muslim nations from entering the US.
"Among the positive characteristics tested, his highest rating is for being a strong leader. Fewer believe he is charismatic, well qualified or cares about ordinary people," it added.
Breaking taboos
Meanwhile, the UN's top rights official accused Trump of breaking taboos by suggesting bringing back torture, and warned world powers against undermining civil liberties in their fight against militants.
Zeid Ra'ad Al-Hussein also lambasted British Prime Minister Theresa May for threatening to change human rights laws if they got in the way of security operations, saying her words would give heart to authoritarian governments.
The UN High Commissioner for Human Rights (OHCHR) told an audience in London late on Monday that strident statements in the wake of attacks risked undermining international rights treaties.
"If other leaders start to follow the same rhetorical course, undermining the (UN Convention against Torture) with their words, the practice of torture is likely to broaden, and that would be fatal. (T/RS5/RS1)
Mi'raj Islamic News Agency (MINA)