PALESTINIANS SEEK TO SPEED UP ICC PROBE INTO ISRAELI CRIMES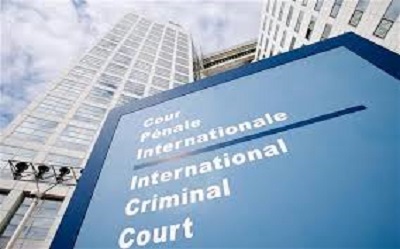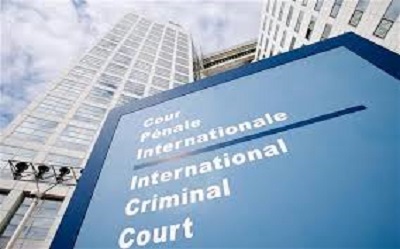 Ramallah, 19 Jumadil Akhir 1436/8 April 2015 (MINA) – The Palestinian Authority (PA) is seeking to provide new documents to the International Criminal Court (ICC) to speed up a preliminary probe into Israel's war crimes.
Riyad al-Maliki, the minister of foreign affairs of the Palestinian Authority, said in an interview on Monday that PA officials were in touch with the office of ICC prosecutor, Fatou Bensouda, to find about new documents that would speed up an investigation into Israel's "war crimes," the Jerusalem Post newspaper reported.
The minister said the probe, which opened in mid-January with the focus on Israeli acts in the Palestinian territories since June 13, 2014, including the regime's offensive on Gaza, "could take some time "due to the volume of information under examination, ALRAY, Palestinian Media Agency quoted by Mi'raj Islamic News Agency (MINA) as reporting.
"The court won't focus only on the last Israeli aggression on the Gaza Strip, but would look into all what it considers … a war crime or a crime against humanity," he added.
Maliki said the Palestinian Authority was also in talks with Russia and China, both permanent members of the UN Security Council, to make sure that any investigations into Israel's crimes at the ICC would not be blocked or postponed, adding that the UNSC is the only party authorized to suspend or delay any probes launched by the ICC.
In February, Mahmoud Abbas, the president of the Palestinian Authority, issued a decree for the formation of a new committee to follow through Palestinians' bid to prosecute Israel at the ICC. The committee has been tasked with preparing the legal documents that Palestine needs to present to the ICC.
Palestine officially joined the ICC in January, but the statute entered into force on April 1.
Israel's war on the Gaza Strip last summer and its settlement expansion policies in the occupied Palestinian territories make strong cases for Palestinians to sue the regime at ICC.
Israel's latest war on Gaza that ended in August 2014 with an Egyptian-brokered truce killed nearly 2,200 Palestinians. The latest Israeli assault also left over 11,100 others injured.(T/R05/P3)
 Mi'raj Islamic News Agency (MINA)