Palestinian Prisoners Continue Their Strike for 13th Day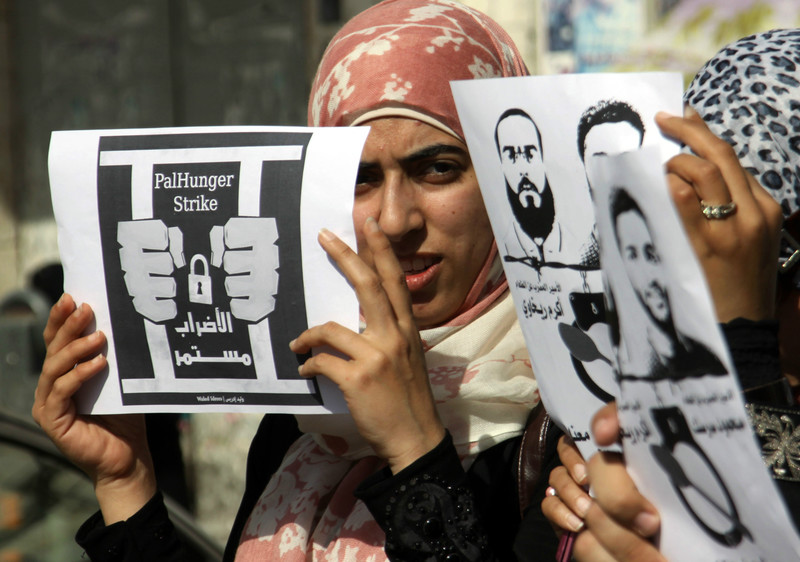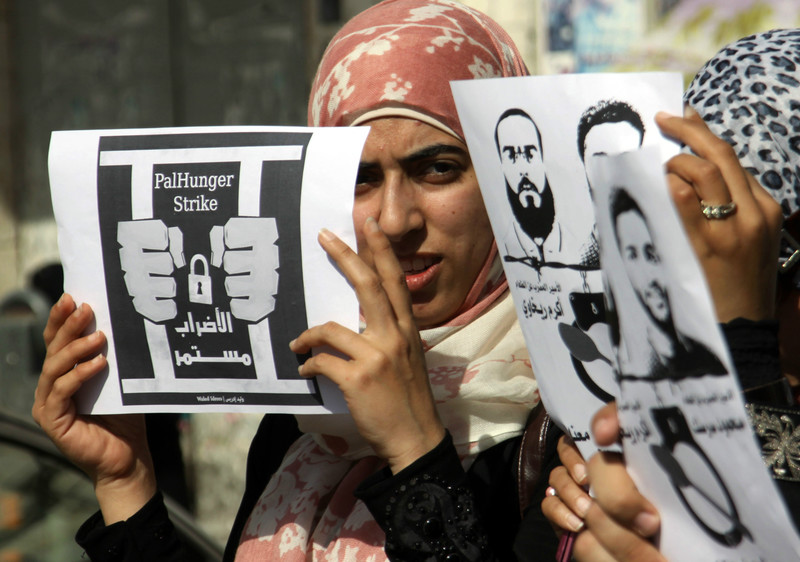 Palestinians call for the release of hunger-striking prisoners Akram Rikhawi and football player Mahmoud Sarsak. Nedal Eshtayah APA images.
Gaza, 3 Sya'ban 1438/30 April 2017 (MINA) – About 1,500 Palestinians in Israel's prisons on Saturday continued their hunger strike for the 13th day, amid popular protests and denunciation of the Israeli arbitrary measures, transferring some of them to solitary cells.
A lawyer at the Palestinian Centre for Human Rights told KUNA that they are closely following up the issue together with other organizations, reporting their suffering and the torture they are exposed to inside the Israeli occupation prisons.
The center is also working with several world rights organizations to muster international support and press the Israelis to stop their arbitrary measures against the Palestinian prisoners and to release them, Shahin added.
They are POWs struggling for a national cause, and are practicing their rights in all forms of strike, he noted.
The issue of the prisoners is a priority for Hamas and the Palestinian resistance in general, Dr. Ismail Radhwan, a Hamas leader, told KUNA.
They will never calm down until the prisoners are released, he added.
Radhwan stressed solidarity of all Palestinians in Gaza with the prisoners.
Palestinian factions and all the local and international agencies have continued their action to manifest support to the prisoners through protests all over the Palestinian territories. Clashes with the Israeli forces wounded many protesters. (T/RS5/RS1)
Mi'raj Islamic News Agency (MINA)