Palestinian Journalist Suffers In Israeli Prison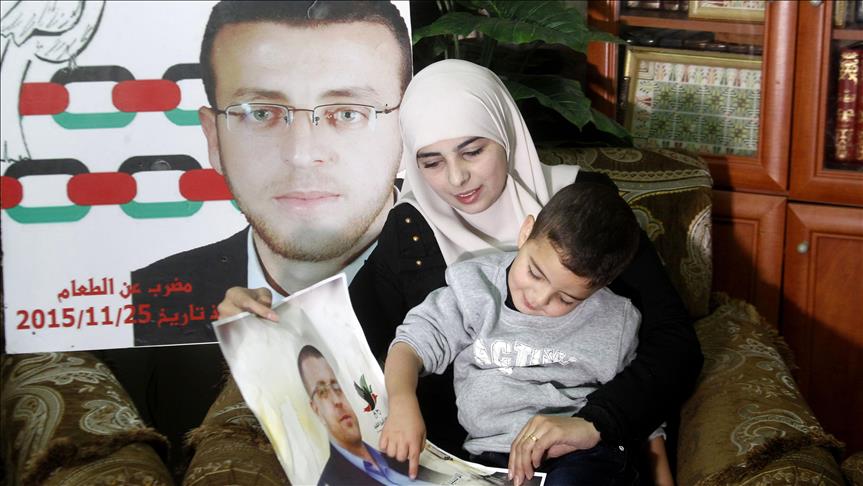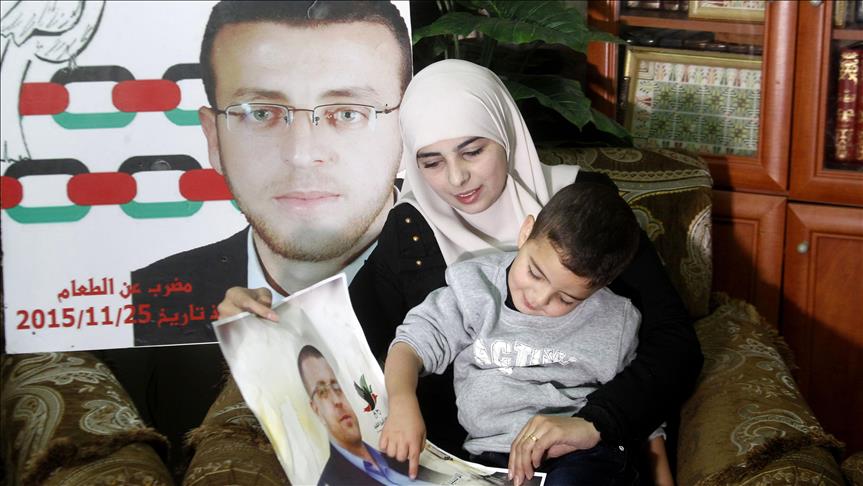 Ramallah, 13 Rabiul Akhir 1437/23 January 2016 (MINA) – Fayha Shalash has been living in a state of anxiety after her husband Mohammed al-Qeeq began an open-ended hunger strike in an Israeli jail 58 days ago.
Shalash, 29, told Anadolu Agency that "Mohammed was arrested solely because he was a bold journalist.", Mi'raj Islamic News Agency (MINA) reported, quoting Anadolu Agency.
Originally from the West Bank city of Hebron, al-Qeeq, 32, lived in Ramallah, where he worked for al-Majd TV, a popular Arabic language satellite channel.
"He was known for his bold speech and protesting pen," his wife added.
As a mother of two young children, family life has been very different since al-Qeeq's arrest.
"We lived a quiet life as a happy family, [but] his arrest changed everything. We now move around from one place to another, participating in protests and talking to the media continuously," she said.
Shalash added that al-Qeeq had been arrested four times in the past, but he now finds himself in critical condition in an intensive care unit.
"Every minute that passes, his condition becomes worse," she said. "He refuses to eat or to undergo medical tests."
Shalash said she is appealing to human rights organizations to stand with her husband.
"Israel detained Mohammed without charge and for no reason," she said. "This detention is unfair and is against international and humanitarian law."
Hammam al-Qeeq, Mohammed's brother, told Anadolu Agency that his family only knows about his brother's status through his lawyer, and that there is no direct communication between them.
"Our family lives a hard life. My father is ill. He had an open heart surgery. He keeps saying that the arrest of Mohammed broke him," he said.
Hunger strikes in Israeli jails are not without precedent. Khader Adnan, a leader in the Islamic Jihad group, went on hunger strike for 67 days in 2012 to protest his administrative detention.
Adnan, who was released in 2015, told Anadolu Agency that al-Qeeq is at risk of suffering a heart attack.
Israel's policy of administrative detention allows it to hold Palestinians for renewable six-month periods without trial.
Over 6,500 Palestinians are currently languishing in prisons throughout Israel, according to official Palestinian figures. (T/P010/R07)
Mi'raj Islamic News Agency (MINA)